International Week: Asian Pop Culture Club
Sarah Cohen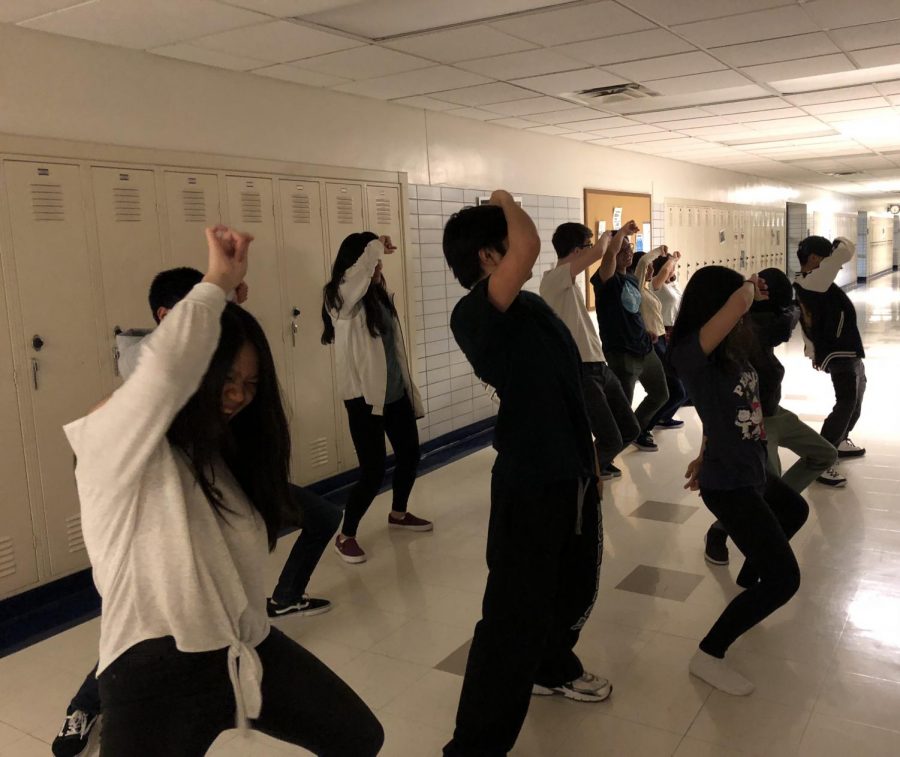 Editor's Note: This is the second in a series of International Week stories about ethnic clubs to highlight the diversity of Niles West.
Starting early this year, Asian Pop Culture Club began to prepare their modern, cultural dances for this year's International Week. They have been practicing three different dances accompanied by Korean Pop (K-Pop), Chinese Pop, and Japanese Pop (J-Pop) music.
Dancing is a large part of Asian Pop Culture Club. Students in the club come together at least once a week to run through the various dances. These past couple of weeks they have been working hard to perfect their routines for the International Festival on Fri., Feb. 9.
"The biggest thing we do is practice our dancing for International Night," junior and president Grace Ngo said. "We start practicing almost right away, and afterwards, we all hang out. Our dances are coming together really well, and we hope to perform in a way that amazes everyone on International Night."
Asian Pop Culture Club is a place for students who share common interests in Asian culture. Aside from dancing, students watch various Asian television shows, enjoy Asian candy and food, and go on a field trip to a Korean restaurant at the end of the year.
"This club means a lot to me because a lot of people don't recognize this club as a club, but it's a place where people with the same interests can come together," Ngo said. "I've met a lot of friends through this club, and I really enjoy what I do as president and choreographer."
The many meetings have brought the students in the club closer together. A vast amount of students are afraid to express their interests and hobbies due to the fear of being different; Asian Pop Culture Club provides a space where students who enjoy the same music and art can meet.
"Ever since I joined this club, I've definitely become an open person. I've always been interested in Asian Pop Culture, but growing up I never really looked into it," junior Ria Bonjoc said. "Coming here, I felt really comfortable about my interests."
Sponsor Joshua Kim feels that the club helps spread different Asian Cultures throughout Niles West.
"Asian Pop Culture Club is a club where students are able to come and celebrate and enjoy the numerous aspects of various Asian countries and their cultures. Personally, I'm a big fan of various Asian cultures, and it's what I like to do, which led to my becoming the sponsor of this club, " Kim said. "I also think there is an importance in being a part of a club where you can embrace a culture that isn't represented by the main stream media. It's really cool to see these students be given the opportunity to revel in different aspects of Asian culture."
Members have selected music to be played in the halls during International Week. We can consider it a sneak preview of what's coming up in the International Night performance.
"You guys should expect really good music in the halls, because through a long process, we chose good music," Bonjoc said. "We also have really good dances that we're really excited for, and you should be too."
Come see Asian Pop Culture Club perform their three dances in the Auditorium on Fri., Feb. 9 at 7:00 pm.