7 Reasons to Audition for Les Misérables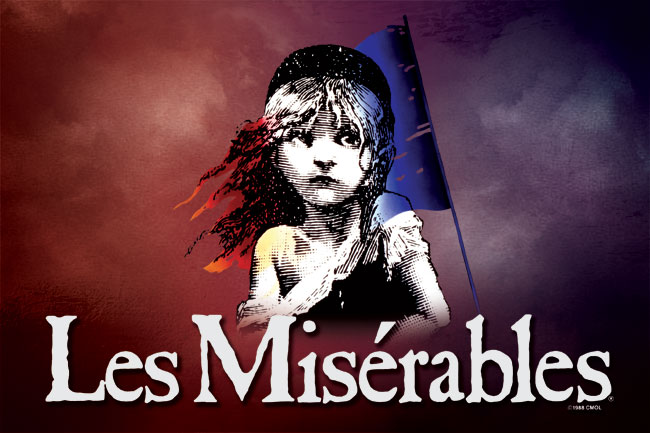 By Ella Illg, Staff Writer
February 6, 2018
The theatre season for second semester is well on it's way with Machinal premiering later this month and students preparing for Les Mis auditions. Les Misérables is a classic grand-scale musical production that's very ambitious- but a big musical needs a big cast, a cast that the current theatre department's size can't fulfill on its own. They need students from all around the school willing to participate, which is the first reason you should audition for Les Mis.
2. If you're in choir and feel your acting skills are subpar, you can be in the ensemble. Ensemble members have few lines, if any, but you get the ability to showcase your voice in front of a larger audience. If you have skill when it comes to music, participating in ensemble helps build the larger-than-life show experience and keeps you busy during the spring season.
3. The commitment is no longer than a sports season. Les Mis is one of the largest shows this school has put on, but the longest the department will dedicate to the show is 7 weeks, significantly longer than other productions. 7 weeks is still shorter than the average sports season, giving you all of May to study for finals and AP tests. If your sport is offseason, consider participating in the production. It gives you something to do but doesn't interfere with finals crunch time.
4. This reason is pretty superficial, but Les Mis takes place in 19th century France, which means poofy dresses. The costumes for this show are going to be crazy and fun to wear. If you're a fan of vintage, these costumes will be beyond vintage. I am personally a fan of corsets and poofy skirts and costumes can be the best part of being in a production. It gives you the ability to totally transform into another person and costumes in this show will be way more fun than previous recent productions.
5. Colleges love extracurricular participation for applications, and being part of a huge school production looks really good, especially given the dedication needed to involve yourself in theatre.
6. If being on stage isn't your style, interview for a position on crew, or do drop in. Scenic crew is like a wood shop class without the title, and you get to use a lot of advanced tools to build the enormous set. Costume crew gives you the ability to hunt around the fall out shelter for props or sew up the elaborate costumes. Lighting crew allows you to walk around in the catwalks, over 40 feet above the auditorium to hang and position lights.
7. Being a part of theatre gives you the opportunity to make new friends, after the competition is over at least. You can goof around, have fun and be able to make something amazing, so there's no excuse to not at least try and audition for the show. Who knows, maybe you'll get a lead.
A helpful tip: Don't audition with "On My Own." It's already the most popular audition song, and I'm sure it wouldn't be fun to sit through dozens of girls singing the exact same song for an audition. Make yourself stand out and chose a different song from the musical.