January Leader of the Pack Winner Revealed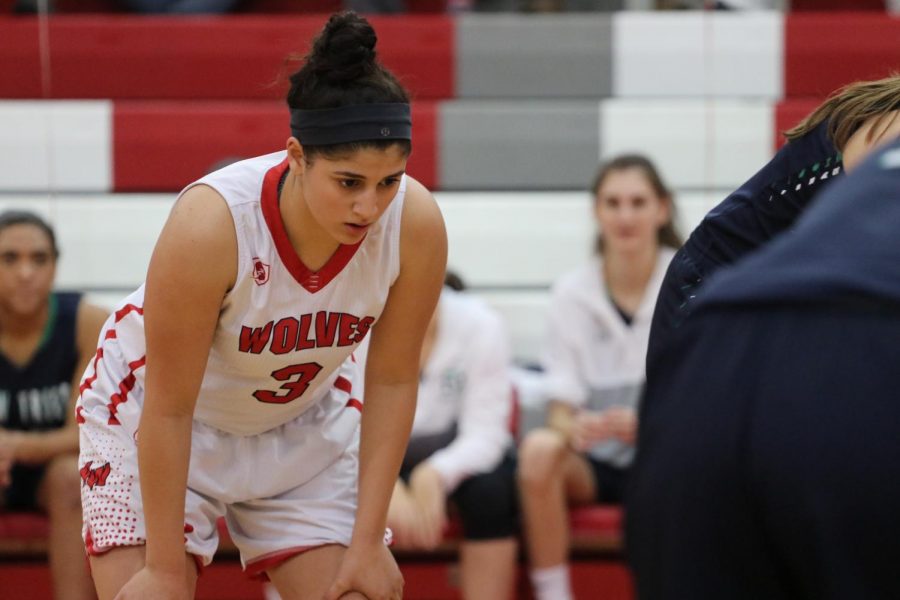 Congrats to the winner of January's leader of the pack, junior and varsity basketball captain Lidia Fakhoury. Fakhoury has been playing basketball her whole life and is proud of the player she has become since her first time holding a basketball.
Fakhoury is grateful to have the support of her friends, family, and coaches and feels that as a captain, she is doing her best to not only better herself, but her team as well.
"I try giving my all, and the effort is there even when I am personally stressed. I try and do the best that I can for my team and for myself. We have a big game coming up, so I hope I am as much help to my team as they are to me," Fakhoury said.
With the 2018 girls basketball season coming to a close, Fakhoury reflects on her strengths and weaknesses as a leader and as a player this season.
"My biggest strength is shooting when I am focused and driven. When I am off my game, it tends to be because I get in my head a little too much, but no player is perfect, and I continue to work on that aspect every day," Fakhoury said. "Another strength I have as a leader is showing up to practices ready to go and lifting teammates up when they are down. I feel like I can talk to all of the girls outside of basketball, and that helps with the trust aspect of the game."
Coach Kyle Braheny has similar thoughts about how Fakhoury has been a huge asset to the team through her individual prowess and leadership.
"All season long I have worked with Lidia, and I have gotten to see her work ethic, leadership, and a lot of the success we have had this season has come from her. She is a big part of this team, and seeing her improve every day has been really amazing to see as a coach," Braheny said.
Braheny explains the role Fakhoury has played as a captain during this basketball season.
"She has embraced her role as a captain on this team by always leading by example and staying positive. Our three captains, Lidia, Tricia Pabst, and Sam Galanopoulos are all a little bit different with their ways of leading the team," Braheny said. "Lidia understands that she doesn't need to be anyone else but herself in order to be an outstanding captain."
As such a positive person on the team, Braheny expresses his gratitude for players like Fakhoury.
"She is a great person, a great student, and a great athlete. She is the type of person that we look for in the basketball program. If I could have Lidias up and down the program, I think we could be very successful. People watch her play and want to be like her," Braheny said.
With 353 votes out of a total of 659, Fakhoury has the title of girls Athlete of the Month for January, and she is the "Leader of the Pack." Make sure to congratulate Fakhoury on her newly earned title.