Girls Gymnastics: Sectionals Preview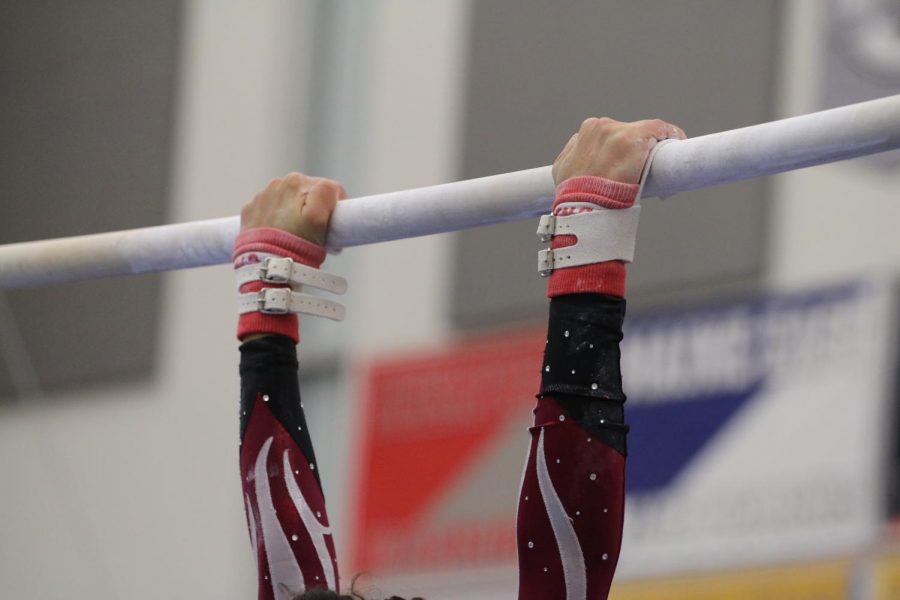 Three members of the Niles West girls gymnastics team will be competing at their annual sectional meet to determine who will represent West at the state competition. The stakes are high for gymnasts sophomore Isabella Saldana, and juniors Jasmine Dirks and Kassandra Marin, as they approach potentially their last meet of the season; this meet will showcase all the work and progress that has been made throughout their season.
Coach Susan Arcus explains the injury Dirks sustained at the conference competition and how that will affect her performance at this upcoming meet.
"Jasmine is a little bit injured which makes it scary for her, but she has chosen to push through the pain. She probably has a tear in her meniscus and her knee which she did at the conference meet. Regionals she didn't do as well as she could have but she still advanced to sectionals, which shows just how strong of a gymnast she is," Arcus said.
Sophomore Katie Trail, although not competing, has seen the improvement of the varsity team throughout the last couple of months.
"I am not competing, but the varsity team has really been pushing it these last few weeks. I think they will compete well at sectionals because they all have [a winning] mindset and they are ready to put up a fight to try and place at sectionals," Trail said.
Marin believes the girls will do well considering the corrections that have been made during these last few practices. Although a tough competition, Marin has confidence in herself and her team to do well.
"We all will do well at sectionals, we just have to make sure to stay focused, positive, and to support one another throughout the competition. These past four days we've been really working on making little corrections throughout our routines because that's the best thing we can do to improve our scores. We have been working really hard on fixing all the details to be ready for our tough competitors," Marin said.
This year, girls gymnastics has had the fiercest competition they have seen in a while. That being said, coach Arcus still believes the team can keep a positive mentality, push through the pain and perform to the best of their ability.
"This is a really strong year for girls gymnastics. We have never had scores this high before. Our CSL is bursting with girls who are level 10 and are elite. I think all the girls have routines that can make it to state and have the potential to do well, it is really gonna come down to execution at the meet tonight," Arcus said.
Make sure to come out and support the gymnastics team at Niles North High School at 6:00 p.m.