West's WYSE Team Advances to Sectionals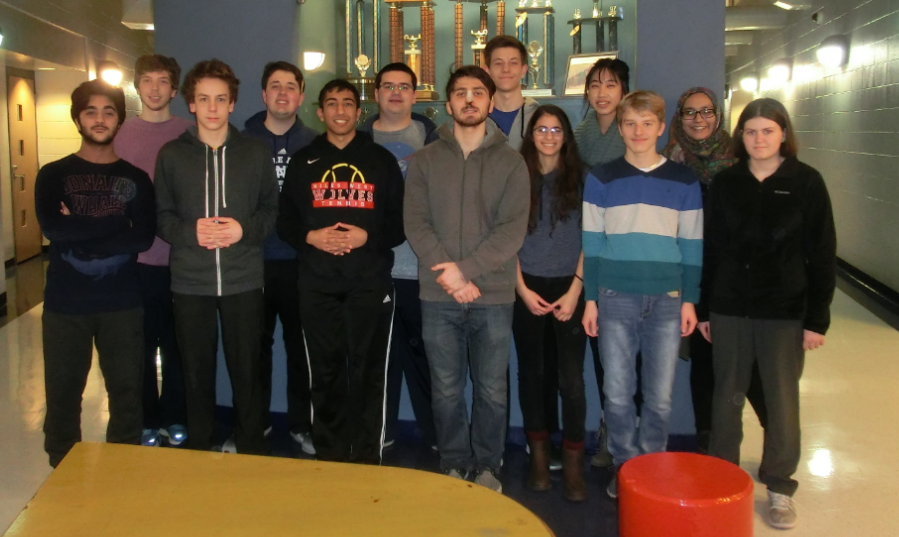 West's WYSE team earned a bid to sectionals after their second place win at the regional competition at Oakton Community College on Friday, Feb. 2. Alongside the second place trophy, several individuals earned medals for their exceptional performance at the competition.
WYSE, which stands for Worldwide Youth in Science and Engineering, is an organization that is best known for hosting the WYSE academic challenge in which these students participated, although it does offer other science and engineering programs through its headquarters at the University of Illinois at Urbana-Champaign.
Coached by physics teacher Martha Lietz and computer science teacher Matthew Fahrenbacher, West's team consists of 14 students who each take two tests in their strongest subject areas of the seven areas of competition, which include biology, chemistry, computer science, engineering graphics, English, math and physics. The test questions are written by college and university faculty, and the students compete against several other schools in their division.
"Overall, we did extremely well as a team," junior Muhammad Afzal said. "Some individual scores were higher and some were lower, and that all comes into play since the overall scoring depends on the team's top two scores in each subject, so whether you earn an individual medal or not, it's important to do your best. Team unity is essential, that's all that matters."
Despite doing well at the regional competition, senior Michael Rohn believes the team has a lot more work ahead in order to be strong competitors at the next level of competition.
"We're ramping up for sectionals right now, which is going to be much harder than this past competition," Rohn said. "The team really seems to be up to the challenge, though, which is good."
Lietz agreed that the high-level competition at sectionals means the team has to really get in shape in the next few weeks if they wish to advance further.
"We're going to be facing some stiff competition," Lietz said. "Since only the top two teams from each of three regions advances to our sectionals, that automatically puts us in the lower half of the six teams there. Now is when we're starting to kick into gear and specialize to hopefully get the team, or at the very least some individual qualifiers, to state.
The sectional competition will be held at Vernon Hills High School on Tuesday, March 6. Wish these "WYSE ones" luck as they prepare for the next level of competition ahead.
Saturday's regional individual winners were as follows:
Katie Benstead, second place, English; Gabe Cohen; first place, computer science; Emily Raucci, third place, computer science; Jay Monga, second place, physics; David Plotnick, second place, physics; Pavle Vuksanovic, second place, math; Muhammad Afzal, third place, engineering graphics; Dennis Angelov, third place, chemistry; Daniel Cudzich, third place, chemistry.