Hungry Like the Wolf: French Edition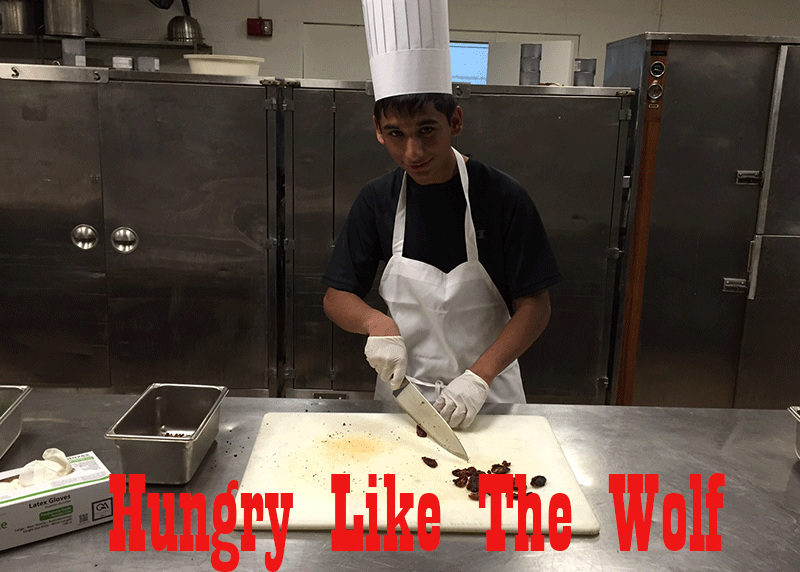 Who doesn't love crepes? Crepes are basically thin french pancakes which are filled with anything of choice, then rolled or folded and served.
What I love about crepes is how the possibilities are endless; you can fill them with whatever you want. I made mine in two varieties: strawberries with whipped cream and Nutella with sliced bananas. You can go outside the box and add maple syrup, powdered sugar, pecans, jam, peanut butter, etc. Don't be afraid to get creative.
Crepes are super easy to make if you follow these tips:
When making the batter, it's important you whip it very well to remove any lumps. If you want to be sure, you can always run your batter through a sieve.
Other things to keep in mind are to always spray your pan with butter or oil, so the crepe won't stick on there, have all your fruits chopped and station ready (a term known as mise en plan in French for having everything cut and measured in advance), and don't add too much batter! Crepes are meant to be thin which means you should add about half cup of your batter to a 9 inch pan, and swirl it around so it forms a thin circle. And since these are so thin, watch your heat! You don't want burned crepes, and trust me, these cook fast.
Crepes
Yields 7-8 large crepes. Refer to video above for demonstration. 
1 cup all purpose flour (sifted)
1/8 teaspoon salt
2 tablespoons granulated sugar
2 large eggs
1 1/4 cup milk
1 teaspoon vanilla extract
2 Tablespoons butter (melted)
Fruits and filling of your choice
In a large bowl, whisk flour, salt, and sugar.
In a separate bowl or measuring cup, whisk eggs, milk, vanilla, and butter together.
Make an opening or hole in the bowl of the dry ingredients and add the wet ingredients. Whisk rapidly until a smooth batter has formed… NO LUMPS!
Heat a 9-inch skillet over medium-low heat. Spray with cooking spray. Add half a cup of the batter and swirl around the pan until the batter has spread over the entire surface. In the meantime, chop up any fruits you want for your crepes.
Once the top begins to look dry and the edges have browned lightly (after about 2 minutes), flip the crepe gently. Cook on the other side for only a minute and remove from heat.
Lay out your crepe, spread cream or Nutella, and top with sliced fruits of your choice. Don't overfill or else the crepe won't roll. Tightly roll the crepe in the opposite direction. To fold a crepe, add filling to one half of the circle, fold over, and then fold into a fourth. Top with additional whip cream or chocolate syrup. Enjoy!