Taylor Swift: Then and Now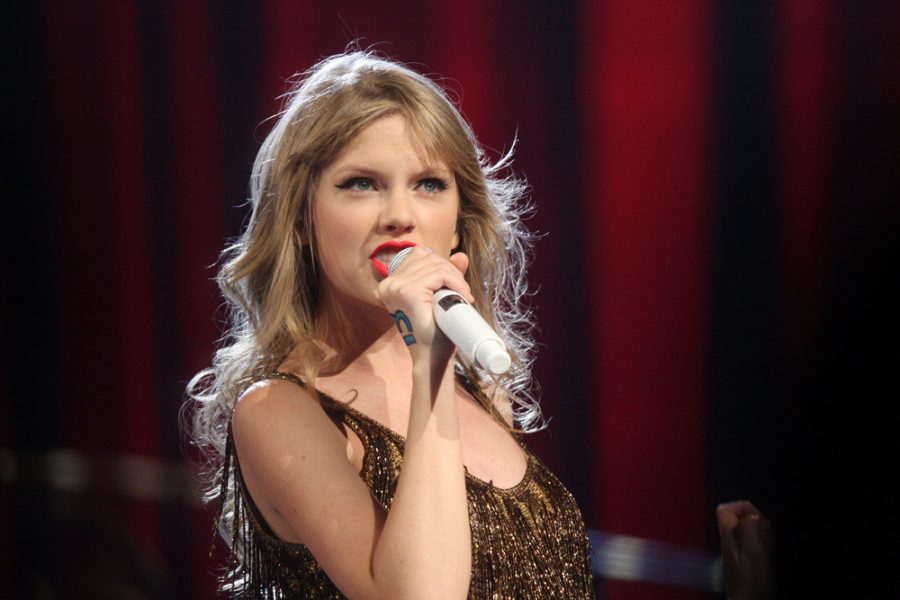 "Taylor Shocker!" "Why She Disappeared." "The Pop Star." These headlines were surrounding Taylor Swift this year after the release of her new album Reputation. This album symbolized Swift's new attitude in her up and coming era.
Nearly every girl remembers her middle school days of jamming out in her bedroom to "Love Story" or "Our Song" and thinking about the boy that stole her heart. Swift started her career in 2004 when she began working with songwriters in Nashville. Soon after, she released her debut album, Taylor Swift, in 2006. This started her rise to becoming one of the top Country singers. Taylor Swift quickly rose on the charts and peaked as number five on Billboard 200. At the time, Swift was winning awards left and right, including Best New Artist and Favorite Country Female Artist.
In 2008, Swift released one of her best albums to this day — Fearless. Everyone was listening to "You Belong With Me" and relating to the timeless story of crushing on a guy who was stuck in a relationship with a girl who didn't treat him right. Fearless quickly reached number two on Billboard 200 and was the top-selling album in the U.S. in 2009. Swift won Album of the Year and Best Country Album at the Grammy's with Fearless, becoming the youngest artist to ever win Album of the Year. Honestly, you'd be lying to yourself if you say that to this day you don't turn on "White Horse" and sing at the top of your lungs with your friends.
Swift released her third album, Speak Now, in 2010, winning various Grammy's and other awards. But it was after this album that Swift's sound began to change. In the following two years, Swift dropped her album Red, which presented a different sound than her usual country roots. New genres such as rock and dance-pop were incorporated into the album as Swift sang about boys who she knew were trouble and with whom she was never, ever, ever getting back together.
1989 was then released in 2014. With 1989, Swift continued to incorporate her new dance-pop sound and released bangers such as "Bad Blood" and "Shake it Off." People everywhere were dancing around to the new beats in the songs and enjoying the new sound Swift was providing. Although she was no longer a 15- year-old country girl from Nashville, that old sound was still residual on 1989.
That brings us to today. Swift released her most recent album, Reputation, in 2017. This album was a shock to Swifties everywhere. The entire emphasis of the album was that the old Taylor was dead, and she isn't coming back. There were no undertones of her once innocent, Country-loving self; instead, she was replaced by a strong voice that preached about being an independent person and working for yourself. She was no longer singing about the young boys in her hometown that were her Romeo, but now focused on how she got smarter and harder in the nick of time.
Swift's new sound has changed so much that you can barely compare it to her old Southern drawl. Despite this, her songs are still relatable to every aspect of life, regardless of whether the album came out in 2008, and she was singing about the struggle of being 15, or if the album is more recent, and she's preaching about finding her end-game. Swift is, and always has been, an idol for young girls everywhere, and her new sound matures as we do, continuously relating to our lives.