Understanding Financial Aid and Costs Event to be Held Wednesday Night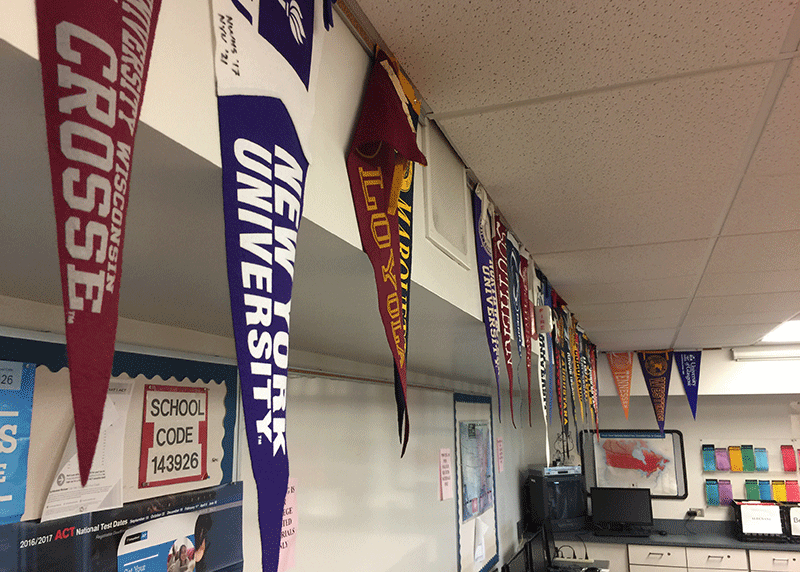 The annual Understanding Financial Aid and Costs Night will be held on Wed., Feb. 21 in the Niles North auditorium beginning at 6:30 p.m.. All juniors and parents are recommended to attend.
The night became an annual event three years ago in an effort to help students get a head start with understanding financial aid following the increase of college costs.
"This is our third year having this," college and career counselor Daniel Gin said. "As the cost of college is going up, we felt that it was important to bring the juniors in and start them off thinking about financial aid and the whole process: what they're looking for, and what they can do now as students."
Though students might have other commitments, it is a good idea to try and have at least one family member attend this information session to gain an easy and reliable way to get all of the college information they need regarding financial aid.
"If you want to apply to college, or if you think you need financial aid [you should go]. My parents will probably go for me, but I probably won't go because I have other commitments," junior Alyssa Sarilarp said. "I feel like it's a lot more accessible to just go to the night because [all of the information] is right in front of you."
Students who choose not to attend are not negatively impacted, though they will have to catch-up on all of the crucial information they have missed.
"It wouldn't be detrimental [for a student to not attend], but then they're also playing catch-up in a sense," Gin said. "Some of the information [will be] regarding scholarships, about upcoming financial aid, about junior testing, about all those pieces essential to finishing off the junior year strong. That's why we encourage all students to attend the program."
Senior Zoha Ullah attended the event last year. According to her, the event was helpful, and she would encourage all other students to attend.
"I went last year, and it was really helpful. All of my questions about financial aid were answered," Ullah said. "You can just ask questions that you have for the [faculty] right away, and they already know all the answers for you. It can really help you, I think."