First State Competition for Varsity Ping Pong Team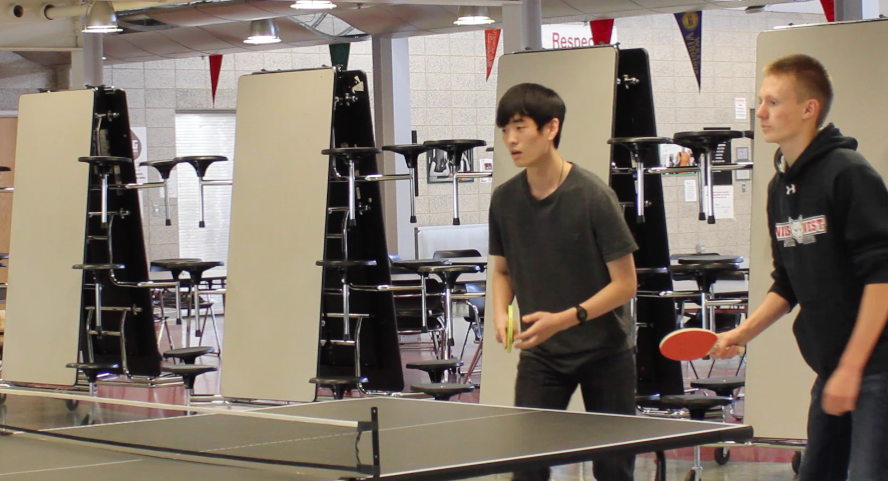 The Niles West Ping Pong club will compete at the state competition for the first time in club history. The team will take on Naperville North, Loyola Academy, and Stevenson high school here at Niles West on Sat., Feb. 23.
According to club sponsor Jerry Pope, tensions are running high before the meet, but the team believes they will use that pressure in a positive way.
"We are happy to have made the final four because that was our goal all season long. Since we are hosting the competition this year, we would have been disappointed if we didn't make it to the final four," Pope said. "We are excited to be hosting it, we have played the other three teams competitively before and I think we have a good chance of winning this."
According to captain and senior Anthony Ty, the stakes are higher and the pressure is more intense because they are competing in front of their home crowd.
"We have our home-court advantage and everyone has been talking about the upcoming meet so the pressure is definitely higher. But it is more challenging and more exciting playing in front of your home crowd," Ty said.
Senior and club member Shebin Chako is amazed at the growth of the program just within the last couple of years and believes this meet will be a vital moment to grow the club even further.
"Although I am not on the varsity team, seeing how the team has grown from a few years back [when] there were only a few members to now, turning this club into an actual activity that kids want to do on the side is truly amazing," Chacko said.
Like any other sport, practices for the varsity team have become more intense, particularly since this is their first state meet.
"We haven't been messing around as much during practices. We have been doing more drills during practices more to try and hopefully make this club into an official team and an actual sport. Varsity has separate practices from the entire club and it is very competitive to be on the varsity team," Ty said.
Coming up on March 16, the Ping-Pong team will host their annual ping-pong tournament for Dance Marathon. All faculty, district members, and students are welcome to participate.
"Last year we raised over $1,000 for Dance Marathon and were hoping for an even bigger turnout at this year's event. Everyone is welcome to come play," Pope said.
If you are interested in joining the Niles West ping-pong team, whether competitively or for fun, the club is always looking for new members.
The state meet has free admissions for those who want to come out and support the Niles West Ping Pong team this Saturday, January 23 at 12:00 p.m. in the main gym. All concession stand proceeds will be donated to Dance Marathon.