Spring Choir Concert Preview 2018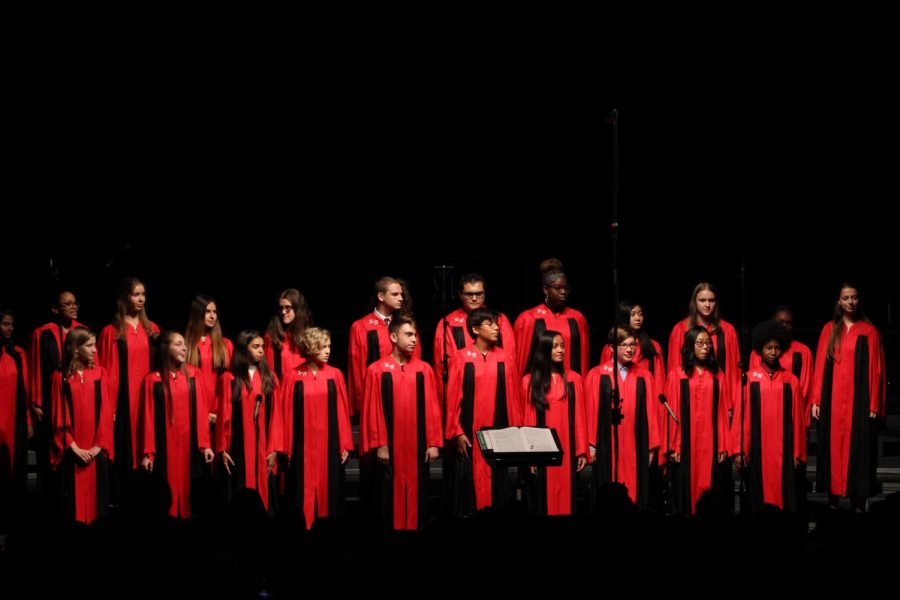 Spring being right around the corner means that the spring choir concert is approaching. The concert will consist of all levels of choir — Masters, Concert, Choraliers and Chambers — along with the three a cappella groups — High Fidelity, Tonal Eclipse, and state-qualifying Echo Effect.
The various vocal groups have been working this entire semester on perfecting their pieces; the songs chosen for the concert have been personally selected by the students. The concert entails songs in different languages, different genres, and some will be accompanied by dances.
Seniors Tricia Pabst and Anthony Saldana, leaders of the college level Masters Choir, have been reflecting on all the work they have done at Niles West and their emotions leading up to the end of their high school careers.
"We are singing "The Color Purple" and a Russian song called "Borgoroditse." We've been working on this song for a while because it is challenging, but important, that we do music out of our comfort zone," Pabst said. "With the year almost ending, I'm really going to miss performing with all of my friends. It's really special that I've become so close with people who have the same interests that I do. We have so much fun, and they are all super talented people."
Saldana is in agreement that these songs test their capabilities as singers while expanding the students' knowledge.
"Masters Choir is singing "Borgoroditse Devo," "My Soul's Been Anchored In The Lord," and "The Color Purple." Mr. Hunter selects diverse pieces that continue to challenge our abilities as artists while broadening our knowledge of music, which I think is pretty cool," Saldana said.
Choir director Matthew Hunter is excited to reveal what the choir department has to offer with the variety of songs that will be performed.
"People should come to the concert because there are a variety of pieces, and there is music for everybody. You have Beyonce, Broadway musicals, Russian songs, Latin songs, and German art songs. You have something for everyone. No one can say they came to the concert and was bored or didn't see themselves within our music," Hunter said.
The spring choir concert will take place on Thurs., Mar. 15 at 6:30 p.m. Find a good seat in the auditorium, grab a snack, and sit back and relax while listening to great music.