New Cafeteria Food Proves Popular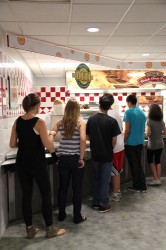 After two weeks of new cafeteria food, students at Niles West seem to say that the new food provider, Organic Life, was a good change to the foods at Niles West.
Many students who consume Organic Life's food say that it's much better than last year's food.
"The quality of the food [is better than last year's], and it's healthier," said sophomore Annie Isaac.
Senior Jennifer Quezada agrees.
"The portions are bigger, and it has more taste," said Quezada.
Sophomore Timothy Nguyen disagrees.
"The food was good last year. Some food [this year] just doesn't taste as good," Nguyen said.
One recurring complaint about Organic Life is the prices.
"Not all the foods are worth the prices," said Nguyen.
"[The foods] are expensive," said Quezada.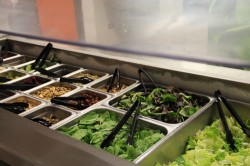 Although some students are upset about the prices, Organic Life is part of the National School Lunch Program, which provides eligible students free or reduced-priced lunches. Students at Niles West are  making use of it, including Isaac.
"I benefit from the free lunch," Isaac said.
Overall, Quezada and others are happy with the changes.
"[The change] is what we wanted," Quezada said.