Niles West Orchesis Dance Presents "Severe"
Viet Pham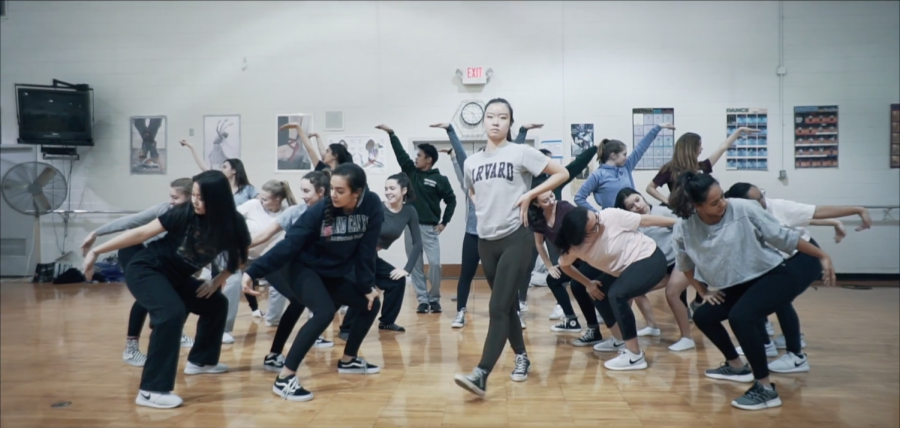 Niles West Orchesis will be performing "Severe" this Thursday, Friday, and Saturday night at 6:30 PM. The crew has been rehearsing for their annual show since May, with rehearsals reaching past 7:30 PM each night.
Director and choreographer Matt Pumanes has been working alongside the crew for the past 4 years. This show will be particularly special, for he is performing a duet with niece, senior, and Orchesis officer Jasmine Pumanes. 
"Seeing the seniors grow as dancers and people is something I'll cherish forever. Orchesis is something that'll always have a special place in their hearts," Pumanes said. "I'm honored to have been a part of it."
Making their debut on stage this Thursday during the community performance at 10 AM, the special education department has teamed with the crew to perform "Ferris Bueller's Day Off" in the latter half of the show. Senior and Orchesis officer Audrey Choi approached special education teacher Shaun Kennedy earlier in the year in hope to give the students the opportunity to take part in the show.
"Lots of times, it takes us a little bit longer to learn some of the dances, so it takes a little more preparation. We moved our schedule around to where the kids could practice in their integrated PE class with some 1 on 1 help from the Orchesis girls," Kennedy said. "We plan to do this again."
Choi was inspired her freshman year by her older sister Nadia Choi, a Niles West Orchesis Alumn. Choi considers Orchesis to be an essential part of her high school experience, as a welcoming environment and a sense of family was created in the program.
"I never danced before high school, and that's why Orchesis has meant so much to me. It's taught me how to be a diverse dancer," Choi said. "It's the best thing, to be a part of something like this for the past 4 years."
Though Choi is sad to be performing her last shows this weekend, she is glad the company was able to come together and execute the dances they have been working on for months, despite the "bumps in the road." Choi will be performing her senior solo wearing the same dress her sister Nadia wore during her senior solo, marking a special moment between the two.
"She's a big influence of why I dance. She's actually hard of hearing, so seeing someone who could barely hear the music dance really inspired me to be involved in Orchesis and be involved with people with disabilities," Choi said.
Make sure to come out an support the girls this upcoming weekend- it's a show you do not want to miss.