Six Students Advance to State WYSE Competition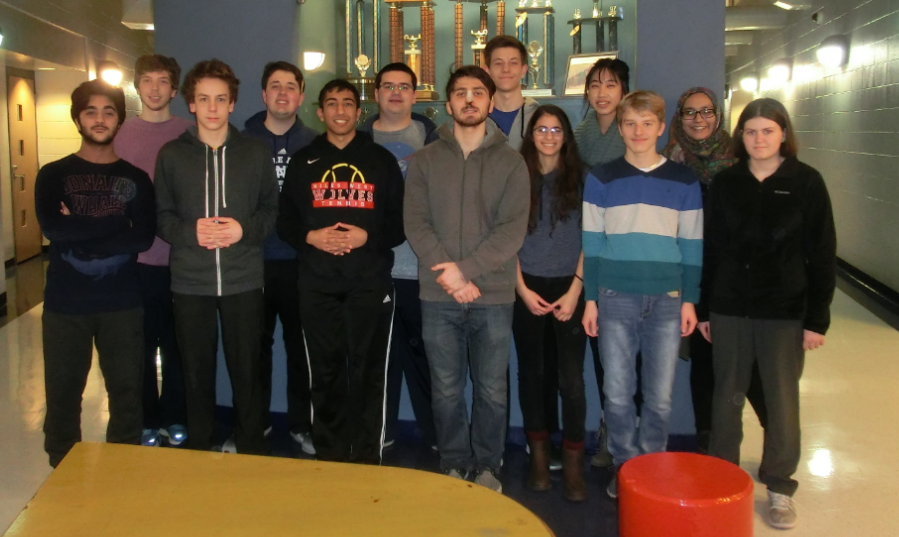 The WYSE sectional competition took place at Vernon Hills High School on Tues., March 6. Out of the 14 Niles West competitors, six have qualified for the state competition taking place at the University of Illinois Urbana-Champaign on Tues., April 17.
WYSE, which stands for Worldwide Youth in Science and Engineering, is an organization that is best known for hosting the WYSE academic challenge in which these students participated. The subjects that students can choose from include biology, chemistry, computer science, engineering graphics, English, mathematics, and physics.
Congratulations to the following students for qualifying for the state competition: senior Jay Monga, Physics; junior Pavle Vuksanovic, Mathematics; sophomore Daniel Cudzich, Biology; senior Sonja Malek, English; junior Katie Benstead, English; junior Gabe Cohen, Computer Science. Benstead and Cohen received first and second place medals at sectionals, respectively.
Cohen is one of the more experienced members of the team and won first place at the state competition last year.
"If I work hard and continue to study, I think I'll have a chance at taking first. [However], it's definitely not a guarantee," Cohen said.
Vuksanovic was proud of the results even though Niles West received fifth place out of seven schools overall.
"Niles West didn't do as well as we could have. We were well-prepared, but it was a long day, we all had tests, and we were tired," Vuksanovic said. "It was a good experience. It was definitely better than last year. At the end of the day, I'm excited to go to state with the team."
Sponsor Matthew Fahrenbacher is ecstatic about the number of qualifiers, considering that the last few years have been less successful.
"WYSE is really a competitive event, and it's very difficult to qualify for state.  We're very pleased that we have six students advancing this year," Fahrenbacher said. "Gabe Cohen is the defending champion in Computer Science, and Katie Benstead tied for first in English at sectionals. Dan Cudzich, Sonja Malek, Pavle Vuksanovic, and Jay Monga all had strong sectional scores, and also could find themselves placing at State if they put in the work. The tests all require a quick recall of skills and information, so students really have to become fluent in their area of study to have success."
This article has been updated to reflect a change in which senior Jay Monga was said to have qualified for state with his computer science score. The error has been corrected.