Blood Drive to be Held Tuesday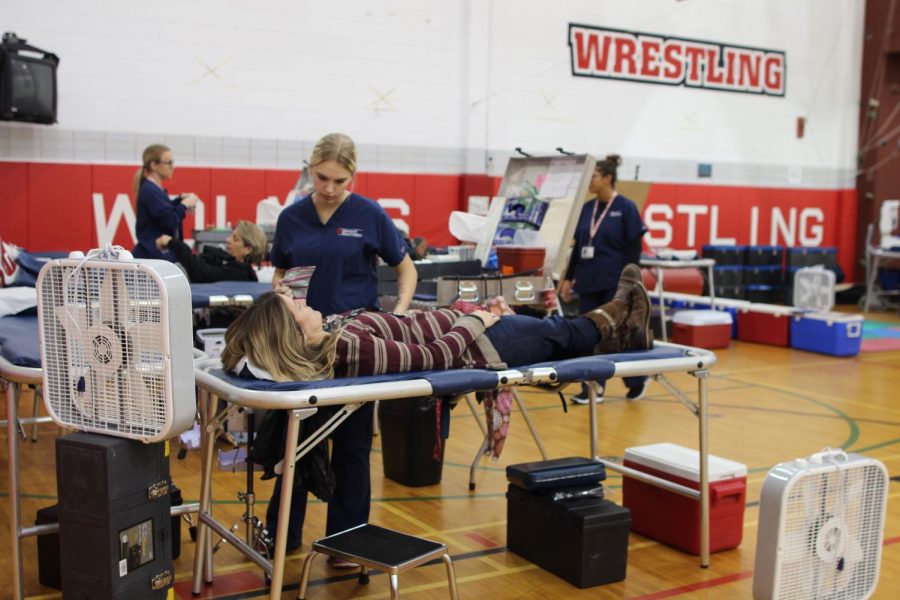 National Honors Society will be hosting a blood drive on Tues. Apr. 17 from 8:30 A.M. to 2:30 P.M. in the wrestling gym. In order to participate, you must have a signed consent form from a parent or guardian, you must be at least 16 years old, and you must weigh at least 110 pounds.
Heartland Blood Centers will be working alongside Niles West in order to save some lives and aid to the lack of blood out there.
"The biggest thing about the blood drive is that students feel good about saving 3-5 lives by donating blood so that's the biggest part of that. National Honors Society is just hosting it so we can get students involved in this and help out. It is going to a good cause because there is a lack of blood out there," college and career counselor Daniel Gin said.
There are a list of things to take into account beforehand if you plan on participating.
"The biggest thing though is that if you are going to donate you have to be 16 years old, you should eat an iron-rich meal beforehand, drink plenty of water, and get some rest," Gin said.
National Honor Society Treasurer, senior Divya Gandhi has been helping out in the organization of this but has noticed some students with hopes to donate are unfortunately unable to do so.
"A lot of people have been signing up for the blood drive, but we could definitely be getting more people to sign up. I sit during third period, homeroom and fourth period and I've noticed that a lot of people that want to sign up are either underweight or younger than 16," Gandhi said. "One thing I really like about this blood drive is that just one person donating can save 3 people who are in need of blood
Junior Evan Han will not partake in the upcoming blood drive.
"I won't be donating blood. I've never done it before but I would definitely try to in the future." Han said. "I'm not donating because I'm scared and I'm not sure exactly how much blood is being taken from me. I think I'm just nervous at how long I have to sit there while they take blood."
If you are interested in participating in the blood drive keep in mind that you are only allowed to donate during a free period.