Niles West WYSE Students Win Big at State Competition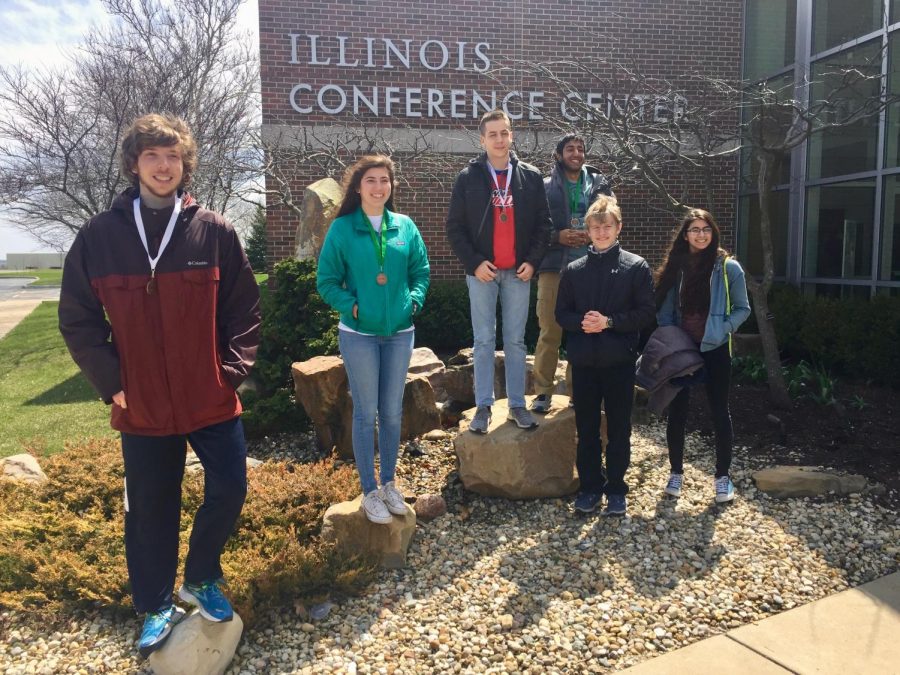 Six Niles West WYSE (Worldwide Youth in Science and Engineering) students traveled to University of Illinois Urbana-Champaign to compete in the state tournament on Tuesday, April 17, winning a variety of individual awards.
The team did exceptionally well, considering that four of six participants won individual awards: junior Katie Benstead, 5th in English, senior Jay Monga, 5th in Physics, junior Pavle Vuksanovic, 3rd in Mathematics, and junior Gabe Cohen, 3rd in Computer science.
While Vuksanovic placed third in mathematics, he thinks he could have had a better performance. As a whole, however, he thinks the team accomplished what they hoped.
"I think I did well, considering the amount of preparation I did. If I would have done more before studying I probably could have done better," Vuksanovic said. "I think the team did really well. The coaches were really surprised with the number of medals we brought home. We had a lot of people qualify, and hopefully next year we can get it where the whole team qualifies together, so we can all go instead of just individuals."
Sophomore Daniel Cudzich believes the team overall did well, even though he did not win any awards himself.
"Overall the team actually did pretty well. Ms. Lietz said that we did better than last year. Quite a few people got 3rd place, such as Gabe [Cohen] in computer science and Pavle [Vuksanovic] in math," Cudzich said. "Personally I didn't win anything, but as a sophomore, that's kind of to be expected. It's absolutely insane that I made it to state in the first place. I'm hoping in the next year when I have more experience and just know what to expect, I'll hopefully be able to win something. It doesn't even have to be at the state level, even just at sectionals."
WYSE coach Martha Lietz is excited at next year's prospects and believes these wins are promising for the team's chances next year.
"Considering only one of the people who got a medal was a senior, and so we have a lot of strength in our juniors and sophomores for next year," Lietz said. "I'm hoping to do at least as well next year, and take the whole team to state. We have some ideas on people to recruit, so we want to keep building on the strength that we already have."