5 Albums I'm Listening to in 2018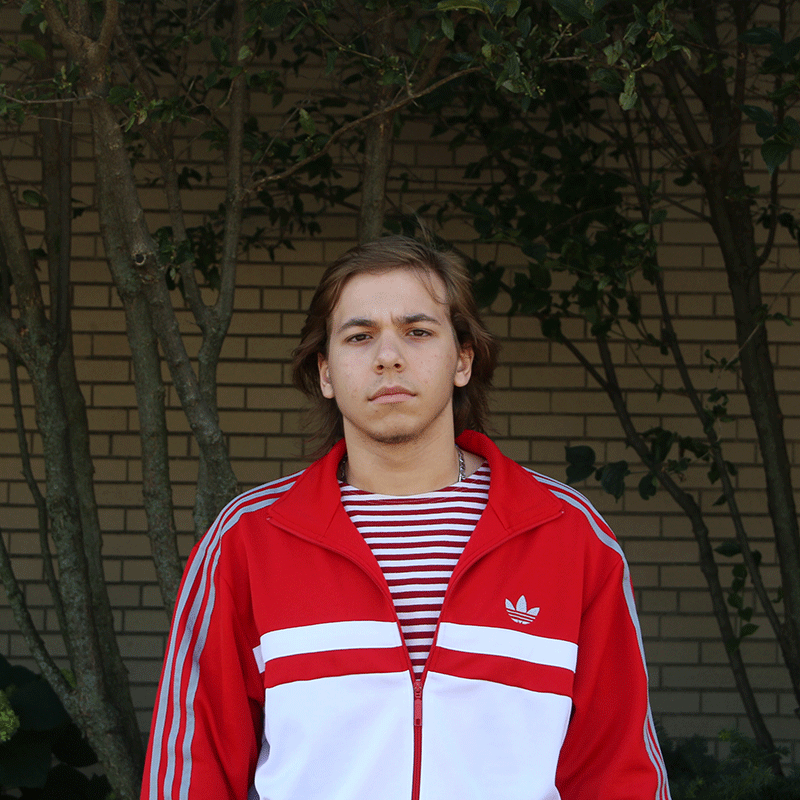 2018 has been a massive year for music as dozens of musical heavyweights have expressed their plans to release albums this year. These five stand out as some of the boldest pieces dropped in the last five months.
Czarface Meets Metal Face: As rap recently became America's most popular music genre, its underground scene has proved untouched by commercialism — whether it be through legitimate lyrics or classic instrumental styles that have barely changed over the years. With Czarface Meets Metalface, supergroup Czarface comes together with the king of rap's underground, MF DOOM, to create a sixteen track experimental hip-hop LP. The trio of 7L, Esoteric, and Wu-Tang Clan's Inspectah Deck perfectly match the lyrical complexity of DOOM on tracks such as "Bomb Thrown" and "Forever People." Rap veteran Vinnie Paz guests on "Astral Traveling," a song that delves into the collective's rhyming capabilities. The project peaked as Heatseekers #1 album on April 14, so it's definitely something to give a listen to.
Get Your Fight on! – Suicidal Tendencies: Suicidal Tendencies 2018 Project "Nothing To Lose" demonstrates the legendary crossover bands ability to play classic thrash and hardcore hits while remaining loyal to their fanbase of nearly four decades. Lead vocalist Mike Muir still puts together controversial anti-authority lyrics on "Get United," and thrash-styled instrumentation is demonstrated on "Nothin' to Lose." Although Mike Muir is fifty-five years old and a long way from playing shows in tightly packed clubs, he shows fans he is still loyal to himself and to his craft. This album is a pleasant reminder that the veterans of this genre are still recording and releasing new music. 
Posthuman -Harms Way: Very few hardcore punk bands can match the brutality of Chicago's own Harm's Way, especially when considering their latest release, "Posthuman." The band's sound really moved away from traditional hardcore and is more metallic than it has ever been. This album is more than just musically heavy, the lyrics of songs such as "Call My Name" are as emotionally charged and aggressive as the instrumentation that accompanies them. This is an incredibly well-produced piece of chaotic art that includes a plethora of breakdowns, chugged palm muted guitars, and rhythmic riffs. Tracks that stand out to me most are "Human Carrying Capacity" and "Dead Space." This music is definitely not for everyone, and it is far from entry-level hardcore. If you're a listener willing to leave your comfort zone, look no further from "Posthuman," but if you're into abrasive music, you've come to the right place. 
A Perfect Circle – Eat the Elephant: TOOL's renowned frontman Maynard James Keenan finally decided to release his first project with sideband A Perfect Circle in fourteen years with "Eat the Elephant". It is much softer than the bands earlier works like "Thirteenth Step" and "Mer De Noms", but nonetheless holds onto the intricate guitar work and melodic vocals the group is known for. Keenan's common lyrical theme of criticizing organized religion shows itself on "TalkTalk,"  and "So Long, and Thanks For All the Fish" demonstrates the band's effort to go into a new creative direction. My favorite song on the album is "Delicious," because it sounds most like their earlier releases — the song features melodic vocals over escalating chords which end with a tight guitar solo. This album debuted third on the US Billboard 200 chart, which proves it was a piece capable of achieving commercial success. As fans await the next TOOL album, they can keep themselves busy with this interesting development of progressive rock. 
Logic – Bobby Tarantino II: Logic has blown up in recent years, and his most recent release, Bobby Tarantino II has proved to be the most versatile one yet. In a display of utmost talent and stylistic versatility, Logic switches his approach to rapping mid-song, as shown on "Warm It Up." This album is not loyal to a single subgenre of hip-hop, as he experiments with classic styles of rapping as well as more modern methods, like trap. Featured artists include Wiz Khalifa, 2 Chainz, Big Sean, and Marshmello. Few rappers manage to work with mainstream artists while maintaining their artistic integrity, but that isn't applicable to Bobby Tarantino II. Relaxed tracks like "Indica Badu" counter harder songs like "State of Emergency," which perfectly balances the album's diverse energy. This was arguably the greatest rap album of the year, and it debuted at number one on the US Billboard 200 upon its release. Hearing this album gives listeners an idea of what the future of rap music sounds like.
Almost five months into 2018, many musicians have shown their ability to put out quality records that leave lasting impressions on their audiences. By listening to these five, you can get a taste of what this year has to offer.