Dean of College Counseling: Jerry Pope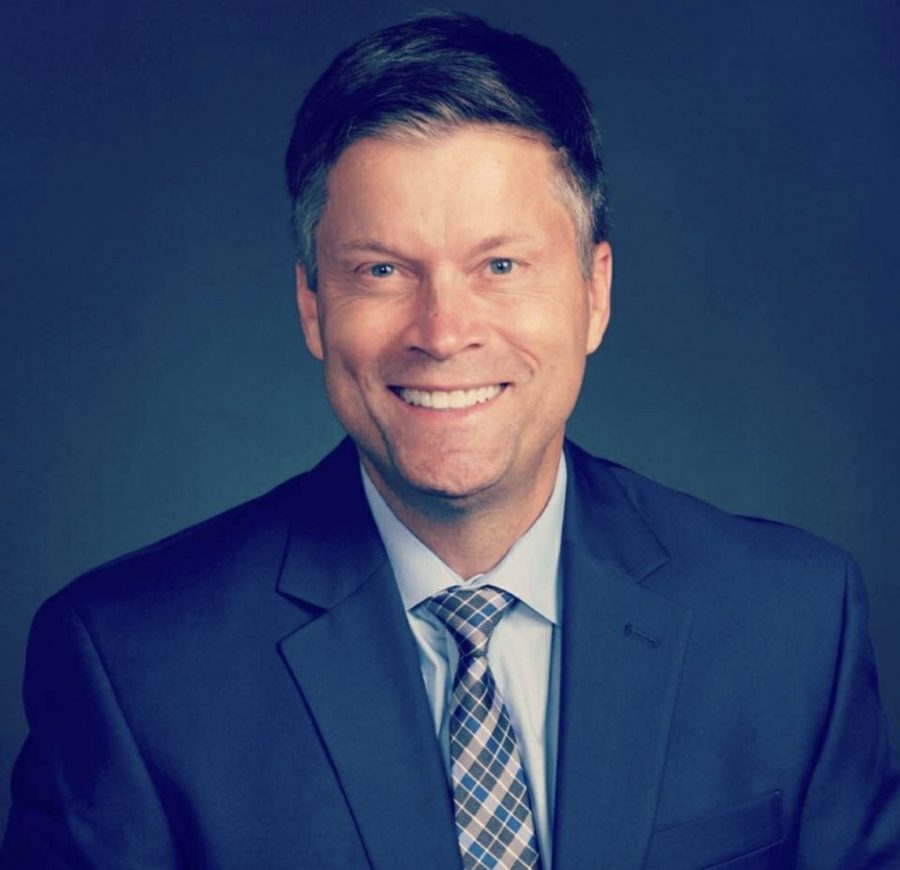 Editor's Note: This is the third in a series of features about administrators, highlighting various adults at Niles West.
As soon as kids enter high school, they are constantly being asked to start thinking about college and their plans for the future. If you're like most students, you'll find it somewhat challenging to figure out where you want to go and most importantly, what you want to do with your life. That's when you can turn to Dean of College Counseling, Jerry Pope.
Being the Dean of college counseling, it's his job to help students with complicated things regarding college, such as financial aid and acceptance rates.
"I look at a lot of data, and we look at that in terms of where our students are going to college. We can look in-state, out-of-state, public or private, small school, large school, and how our students are progressing. Once they get to college are they staying in school and what their graduation rates are, and that provides us with a lot of insight on how we're advising our students," Pope stated.
Not only does Pope deal with the admissions process with students going to college, but he also helps set up college visits for them to come here to our students, making it easier for them to see their options first-hand.
"He oversees the college and career resource centers at both Niles West and Niles North. He's the one who helps us set curriculum with our admissions to college. Mr. Pope sets up the presentations and lines up different speakers for us," college and career counselor Daniel Gin said.
Pope has helped many students through their jump from high school to college. He makes sure his students find the school best fit for them along with making sure they take other factors into account.
"Once I had my list of colleges he helped me go over the financial aid packages once I received them. He explained what everything on the statements meant and what was important or what I should stay away from," senior Patrick Holbrook said.
Along with helping students get ready for college, a big part of Pope's job is professional development workshops for our school counselors and college counselors. Recently, he completed a workshop focused on college and career readiness.
"We do PD workshops on working with undocumented students, first-generation students, homeless kids, and all kinds of stuff. Anything that you can think of that can impact the transition from high school to college, careers, or employment opportunities, is a big part of what I do," Pope said.
Deciding on the college that's best fit, especially with all the factors that go into applying for schools, can be overwhelming. That's why Pope is there, for guidance and making sure students make the right choice. Anything from filling out application forms and financial aid, to finding a career, he's the man to talk to.