Boys Athlete of the Month: Spring Edition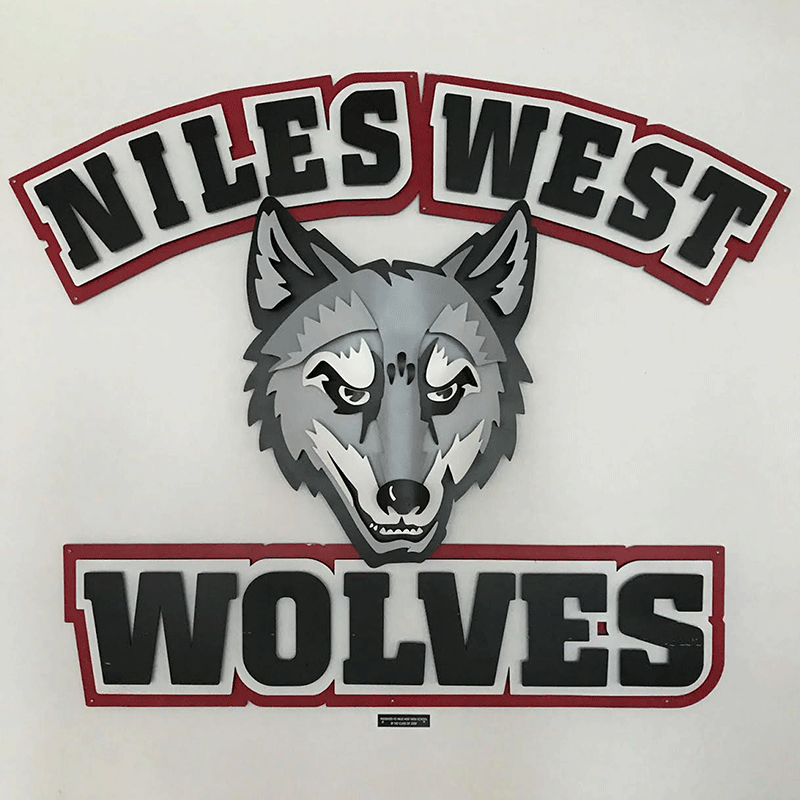 By Diana Panoutsos and Mike McKay, Sports Editor and Staff Writer
May 11, 2018
"Leader of the Pack" is a series of articles recognizing Niles West athletes for their athletic, academic, and personal achievements. Nominations are accepted from coaches of both boys and girls athletic teams each season. These athletes not only excel in their sports, but they also display leadership, good sportsmanship, and academic integrity.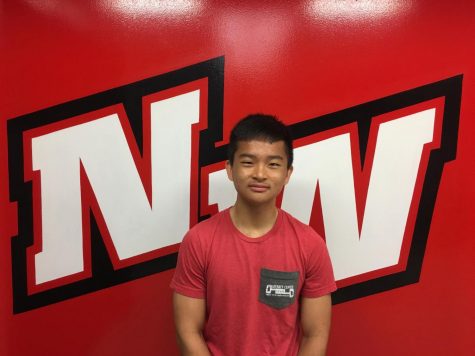 Your nominees for April are:
Alan Duong (tennis):
The yellow ball flies through the air as junior Alan Duong stands on the opposite side of the net,  ready to make the return. Duong has been on the varsity tennis team for three years and has proven to be a leader to all members of the team. His work ethic and determination are what makes him a stand out leader on the tennis team. "Personally, [my gameplay] is alright. I'm playing mainly first singles and first doubles. I work extremely hard. I lead my team, and I make sure everyone is having fun while also having a great time out there," Duong said.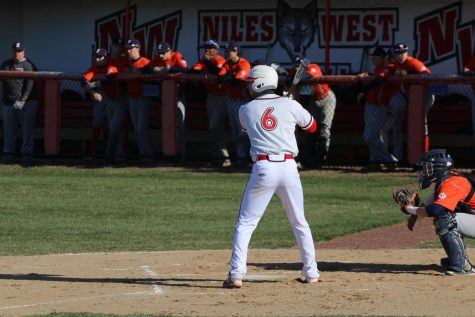 Sammy Butera (baseball):
Senior Sammy Butera has been a part of Niles West's baseball program since his freshman year where he was placed on varsity immediately. Throughout his years playing, Butera has established himself as a leader on the team as well as a top competitor. His work ethic and 90 miles per hour fastball are what sets Butera apart from his teammates as a leader. Butera will be attending Saint Louis University in the fall where he plans to continue his academic and athletic career as a Division 1 athlete. "Since freshman year, I've started on varsity and have been playing on it ever since. I've seen this team change and grow every year. Being captain this year, I try to stay original with team ideas as we like to keep the legacies consistent," Butera said.
Elan Atar (gymnastics):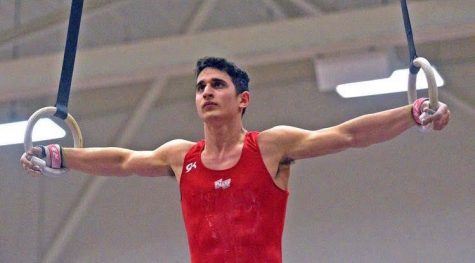 Smacking his hands together with chalk, junior Elan Atar gets ready to perform his best event, rings. With a set goal in mind, Atar steps up, takes a deep breath and begins his routine that had been practiced religiously. Atar has been involved in varsity gymnastics since his sophomore year reached his goal by qualifying for the state meet this year. "My captains and I always try to keep our team up and motivated to keep the intensity up as well as boost morale for our team," Atar said.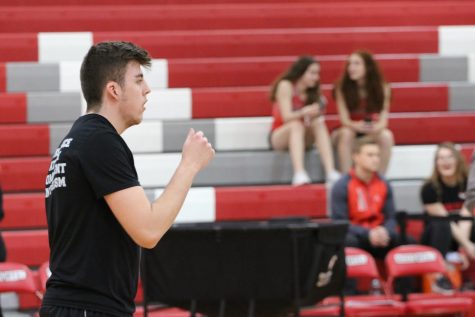 Nikola Dimitrijevic (volleyball):
Captain since his sophomore year, senior Nikola Dimitrijevic has been the epitome of a student-athlete by excelling at both aspects while remaining a positive role model for his teammates. His work ethic and love for the game is what separates him from his other two captains on the varsity volleyball team. "More than anything, participating in athletics at Niles West has changed my personality completely. Without sports, I would have been a complete nerd. I believe I have had a very big impact on the program and my team by exemplifying what it means to be a varsity player and team captain," Dimitrijevic said.
Giorgi Agadjanov (water polo): Representing the Niles West water polo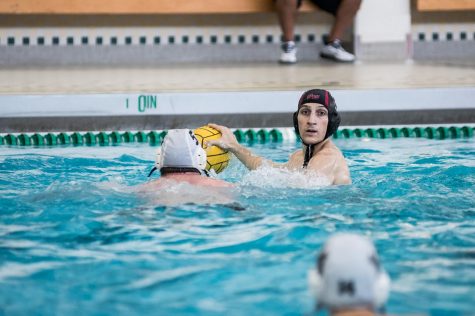 team, senior Giorgi Agadjanov is a phenomenal player and student. Moving from the country of Georgia his sophomore year, Giorgi came to Niles West and joined both the swim and water polo team. Agadjanov was selected as a nominee for Athlete of the Month by coach John Przekota for his humble persona, leadership, and pure passion for the sport. Agadjanov plans to continue his athletic career in college and keeps his goals high for himself. "I want to continue playing water polo after high school and eventually play for the national team," Agadjanov said. "I had a great experience being a Niles West athlete, my coaches & teammates are very friendly, caring and supportive. Participating in athletics affected me positively, it helped me to build better friendships and bonds between my teammates and gain more experience."
The poll will close on Sun., May 13 at 6:00 P.M.
Loading ...