West Students React to 2018 NFL Draft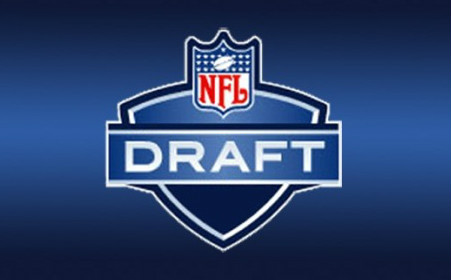 Last Thurs. April 26, the National Football League held their annual draft, in which the top prospects are selected to professional football teams around the country. The draft is always similar to the previous year, but this year was specifically special, with an extraordinary quarterback draft class.
For Chicagoans, the Bears selected Roquan Smith, a linebacker from Georgia with their eighth pick. The Chicago Bears, who finished 5-11-0, were in dire need of an offensive and defensive line, along with a solid linebacker, and Smith fills that spot. Many students were more excited over other teams' picks rather than the Bears. Senior Wil Shemroske believes the Arizona Cardinals had one of the best picks.
"The Cardinals picked up QB Josh Rosen out of UCLA, and I think he's going to fit in with the team's scheme really well," Shemroske said. "Runningback David Johnson will be back from injury, so with him being back on the roster, I think the Cardinals are going to be phenomenal."
Another top name in the draft was the Denver Broncos first-round pick defensive end Bradley Chubb out of North Carolina State. Chubb was one of the top defensive ends in the NCAA, and sophomore Ethan Larson believes the addition of Chubb will liven up the Broncos' defense a ton.
"The Broncos definitely got the best pick in the whole draft by choosing Bradley Chubb," Larson said. "The Broncos are definitely going to have one of the best defensive teams now because with Von Miller coming back, and the addition of Chubb, their defense is going to be incredible."
When the draft comes around loyal fans find themselves tuning in to see what happens next.
"The draft is always fun to watch because you get to see the kids go into the NFL and their reactions when they hear their name called," freshman Philip Shemroske said.