Pasta and Pops Preview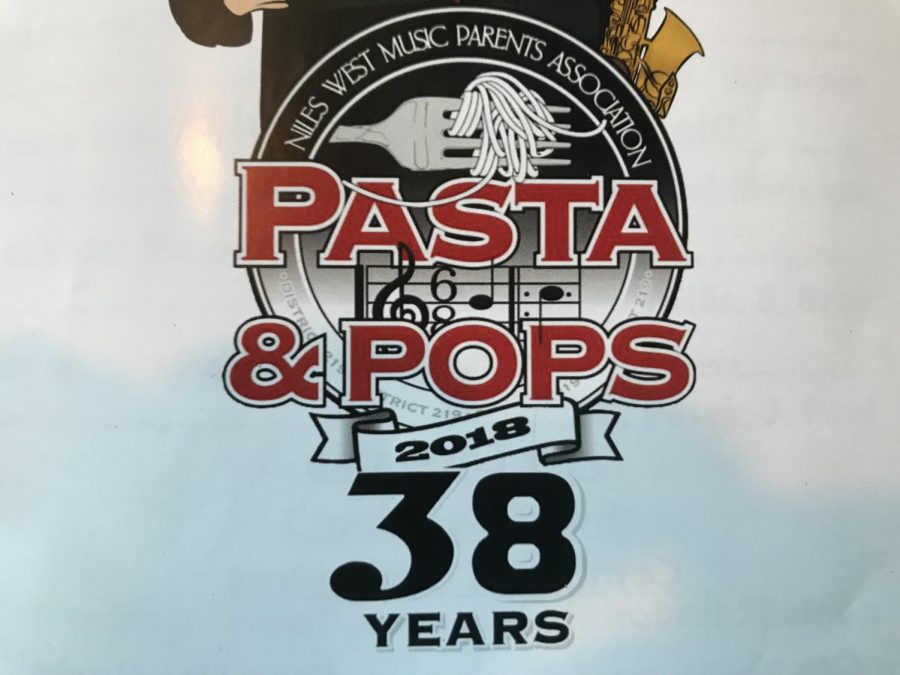 The 38th annual Pasta and Pops is Saturday, May 5 at 6 p.m. Pasta and Pops is a fundraiser organized by the Niles West Music Parents Association, which features the whole music department performing together for one full evening of entertainment. All the bands, orchestras, choirs and a capella groups combine together to sing and play musicals and pop music in the contest gym.
For the $18 ticket, you'll get a pasta meal catered by Grazziano's and bottomless dessert table, courtesy of the music students and their parents. The music department will accompany dinner with Star Trek and Avengers Themes, and favorites from "Dear Evan Hansen" and "Moana."
Pasta and Pops is also the biggest fundraiser of the year for the department as fine arts director Patti-Anne Ford said, "It fundraises for the music department so if we want to bring in a guest artist throughout the school year, or if the students are trying to take a trip the money can go towards that. It also goes towards private lessons for students. It's pretty cool, and it's our biggest event. The students look forward to it all year the parents look forward to it, it's a really nice way to come together and end of the year." A silent auction featuring artwork and private lessons also generates revenue for the programs.
Junior Sofia Stefanis, who is in Symphonic Wind Ensemble and Concert Choir, likes "combining with the underclassmen and making music as a whole rather than being segregated by class.  I love my instrument, the bass clarinet, and I prefer being in the band, but they're both fun."
Another part of Pasta and Pops is that Accolades Scholarship winners are announced and celebrated. There are 6 scholarship winners, one underclassman and one upperclassman from each of the three sections: band, orchestra and choir. The winners will also be honored at the Accolades Ceremony on May 17th. "We have a lot of different forms of musical art besides the musical itself. It's really rewarding with having all the parents there, raising money and having your friends win scholarships," junior and Masters Choir Member Lily Gussis said.
If you want to eat a carb-filled dinner, listen to some amazing performances, and support Niles West's Music Department for only $18, make sure to be outside the contest gym by 6 pm Saturday night.