Leader of the Pack Winner Revealed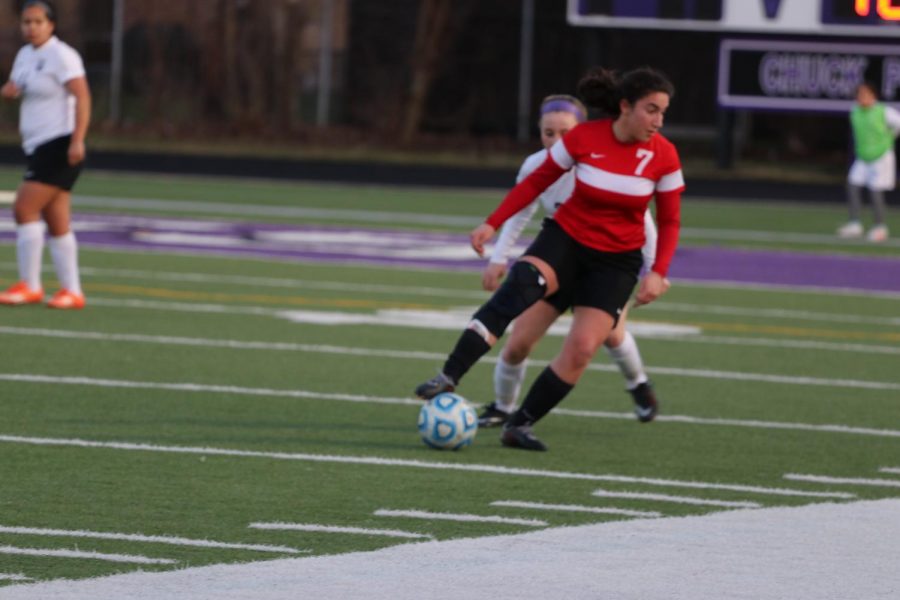 Congratulations to the winner of May's leader of the pack, senior soccer player, Nikoleta Baxevanakis. Baxevanakis will be continuing her soccer career at North Park University in the fall as a Division 3 athlete. Baxevanakis scored more than 17 goals and six assists for this spring season alone.
Being on the varsity team for four years, Baxevanakis explains that it is the friends made through this program that she will cherish forever.
"Being a Niles West athlete for four years, my teammates became my best friends, and I know they will be my friends for the rest of my life," Baxevanakis said.
Coach Milo Cejovic believes Baxevanakis will have a ton of success next year at college and beyond based on her teachableness, talent and hard work ethic.
"Niko is a leader through example. When girls are nervous, they look to her. She is always available for a pass during a game or for a conversation off the field," Cejovic said. "I know that she will do a wonderful job next year at North Park. I am glad she is close to home so I can go see some of her games."
Make sure to wish Baxevanakis congratulations on her win.
Contributions made by Mike McKay.