Loving the Lolla Experience this Summer
By Isa Gil , Social Media Editor
August 16, 2018
Anyone who lives in the Chicago area knows that when summer hits its Lollapalooza time (Lolla for short), aka the long loved music festival native to Chicago since 1991. What makes this festival so hyped and longed for? It's due to the fact that the festival consists of popular, big-name artists that one only dreams of seeing in concert. Where else is someone given the chance to see all the top charted artists in one place? Not anywhere but Lolla.
This festival may not be as "boujee" as Coachella is, but it's pretty similar. Throughout the four days of Lolla, ticket holders live the unique music festival experience which includes: mosh-pit bruises, heat exhaustion, as well as aching feet and legs. I've never related more to Rihanna's lyric "I love the way it hurts." At the end of each day, I felt like I had to get my whole leg amputated due to the excruciating pain I felt with each step I took. Did that stop me from going back to Lolla each day? Absolutely not.
Aside from these wonderful qualities of going to a music festival, the artists are what the people come for. During my four-day Lolla experience, I saw EDM "gods," rappers, pop singers, and what the young people call "feels music" (which that get you sad and in your feelings). My Lolla experience consisted of seeing artists like Post Malone, Khalid, G Herbo, Logic, Lil Uzi Vert, Nav, Gucci Mane, and etc. I also went to a lot of EDM sets like Zedd, Galantis, Dillon Francis, Excision, and etc. The lineup was anything from disappointing.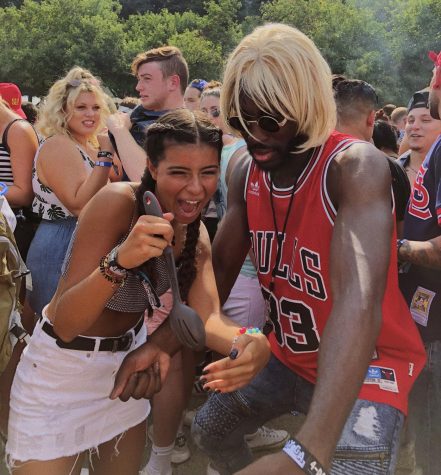 From this year's lolla experince what I learned was "when in doubt go to Perry's." Perry's is the stage where all the EDM plays. What I have learned is that going to see big name artists such as Travis Scott and Gucci Mane is not that fun unless you know every lyric and song. On the other hand, for EDM you don't have to necessarily know the music to have a good time because the music genre consists of beats and crazy drops that people can just jump and dance to without knowing the song at all.
On the other hand, Perry's may not be the place for everyone due to the excessive moshing that happens at that stage. Perry's is infamous for their mosh-pits; they can be mistaken as harmless fun, but since people are getting carelessly pushed around in a gigantic circle, it's a recipe for disaster. How did I survive the moshing you may ask? I asked myself the same question because I am 5'2; let's just say lolla isn't the best for short people. Needless to say, I survived, participated, and weirdly enjoyed the moshing despite getting bumped into, trampled, and elbowed by random strangers. Not all heroes wear capes, some just wear converse #lollasurviver.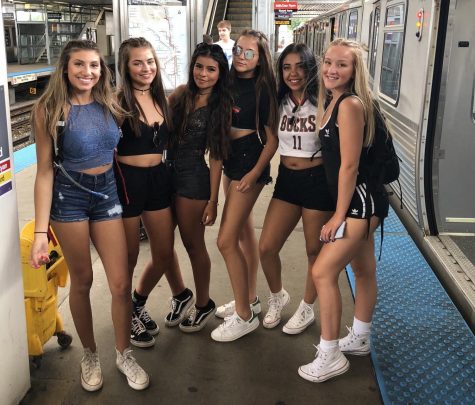 Overall, my experience was great and I would definitely recommend anyone to go, but to be cautious. It takes place in the beginning of August, which means it is scorching in Chicago. This year the temperature was more than 90 degrees, so dehydration is inevitable. If you are thinking about going next year just remember… hydration, sunscreen, and EAT. Then you can rave on without a problem.
From one Lolla alum to future lolla attenders, get ready for the time of your life.