2018 Girls Varsity Volleyball Preview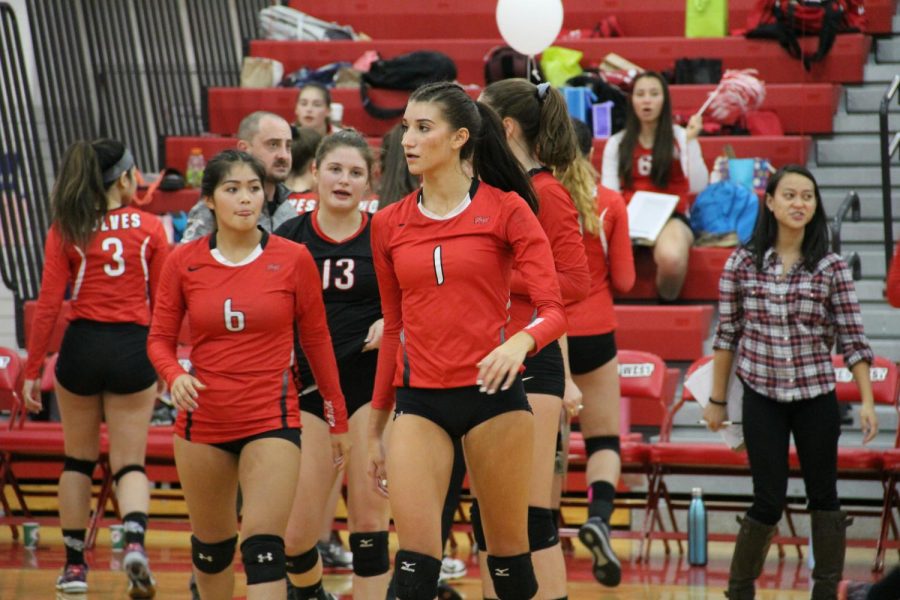 Bump, set, spike! The Niles West girls volleyball team is off to a new season and has been practicing hard in hopes to redeem themselves after last year's early exit in their loss to New Trier in the sectional match.
With a relatively young team, it comes down to the senior players to educate the newcomers, achieveing their goal of making it down to state again.
"The girls that graduated will definitely be missed, but the young girls have talent and bring lots of depth to the team, and I believe the team can do well and hopefully go far," headcoach Stacey Roth said.
Senior Natalia Pehar believes that the new additions to the team are going to help them greatly.
"We all got along from the start so as we keep practicing, everything is starting to look better and the pieces are finally fitting together," Natalia said.
One of the newcomers on the team is freshman Gianna Pehar, sister of captain Natalia. She notes that entering the varsity program in her first year of high school is nerve-wrecking, yet exhilerating.
"She [Natalia] left pretty big shoes to fill in my four years of playing high school volleyball, yet I am very excited because it's a once in a lifetime opportunity to play with her since she is three years older than me," Gianna said.
Coach Roth believes one of the main strengths of the team is their offense. The team boasts incredible dual-threat height, serving, and hitting. Like any other team, however, there are still things to polish up on.
"The team still has stuff they need to work on, one being sustaining the high level of play for the whole match, not just the first game," Roth said.
With the rough edges being polished, the team is looking forward to playing their rivals Niles North
"Niles North is always a fun game just because they are our sister school. This year when we play them, the games just happen to support breast cancer and childhood cancer, so it is more than just a game or rivalry those nights," Roth said.
Their first game will take place on Tues., August 21 against Resurrection at home at 6:00 P.M.