West Undergoes Renovations Over the Summer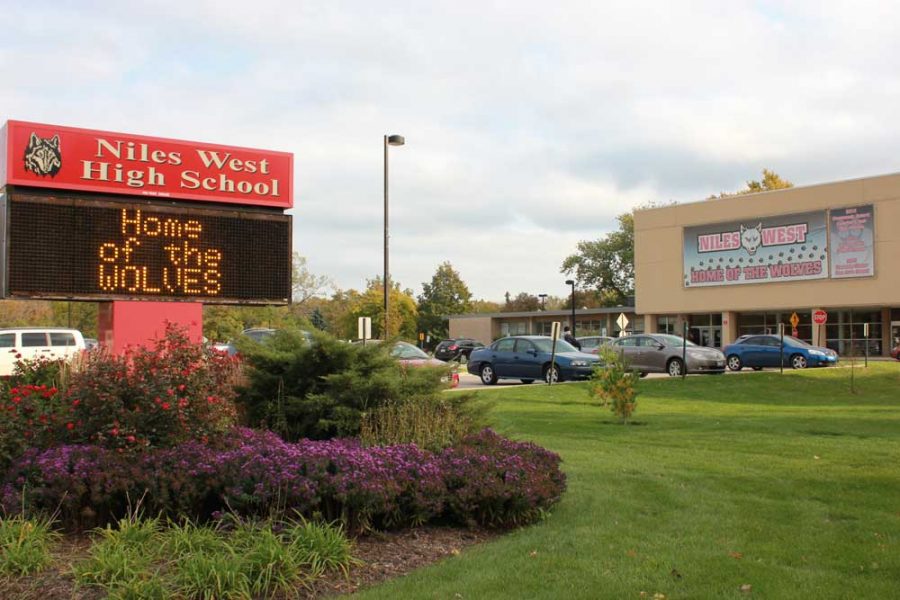 While students were enjoying their vacations this summer, Niles West went straight to work. The school underwent many renovations, the most notable changes being new windows, the new pavement, and the installation of a new air conditioning system.
Vice Principal Mark Rigby, explains why the board decided to remodel the school: "[With] any building that's been around for a while you have to upgrade things, fix things, [and] renew things that are old."
Safety was a driving force behind the construction.
"A lot of the stuff we did this summer–roofing and site work–are to protect things for the future," Rigby said. "All buildings have fire code requirements and life safety requirements, so all the news doors and other things were put in because we had to upgrade to meet these requirements."
Junior Farhan Ahmed liked the new changes to the school and thought it was one of the board's best decisions. He found the new air conditioning system the best change at West.
"Last year the contest gym and field house was basically a sauna," Ahmed said. "Some days it was so humid and hot, it was impossible to do anything productive. On the days where the heat was bearable, our class would play basketball. During those 20 minute games, I found myself feeling very fatigued and short of breath, it was horrible."
Ahmed believes this new air conditioning system will do the job of making the contest gym and field house way cooler than they ever were.
Junior Adrian Acosta also thinks the new air conditioning unit and the other changes the school underwent over the summer were improvements.
"I believe the new AC will make gym class easier for everyone [students and teachers]. I remember last year running the pacer in the contest gym. I felt very tired and light-headed, which usually never happens. I stopped, I was afraid I was going to pass out," Acosta said, "I also find the other changes to the school nice, it makes Niles West look more presentable and professional."