Alana Laury: There for You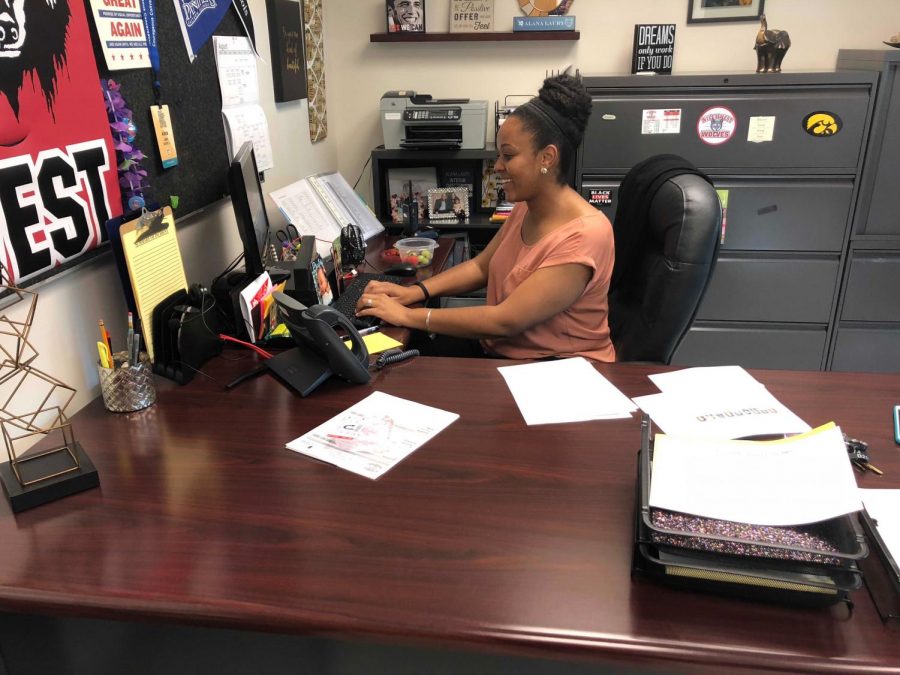 Deans at West, as well as every high school, need to to be able to connect to the students better than any other staff members in the school. Dean Alana Laury is an exception- she has more than just a strong connection to the student body.
Laury started her career at West as a dean for two years and she was also the Interim Equity Director for the 2017-18  school year. Laury was able to visit and meet people from all three schools in the district before returning to West.
"It was great, I always got to work with all the staff and students throughout the district to help provide a more equitable education for students and training for staff was something I was very passionate about so I really enjoyed that," Laury said.
Laury wasn't always a dean, and began her career as a teacher in order to do what she does now.
"You had to first become a teacher in order to be an administrator," Laury said. "I wanted to be a math teacher but I had a bad first experience at my first math class in college and so I took a career assessment because I knew at the time I wanted to become a principal. The assessment said I should become a health teacher so I taught health for five years before I came here."
Even though the deans carry a bad reputation, they are here to help the students and staff and Laury is a prime example of that.
"My favorite part about being a dean is definitely working with students and seeing a change in them," she expressed. "Meeting a freshman with behavior and attendance problems and by the time they're a junior or senior, they come to see me and say 'You know, I guess you were right',"
The students really do like Laury and what she does for them as a whole and as a person.
"She's very passionate about her job and dedicates her to time really help students in need," junior Tani Speizman said. 
Laury is a kind and open authority figure but also makes sure to dish out consequences for her students.
"I think she's a very good dean who holds her students responsible," junior Peter Kougias said.
Laury still has plenty of time left in her career and plans to stay as a dean for now, and hopes to stay in a leadership role as her career goes on.