Literacy Center Welcomes All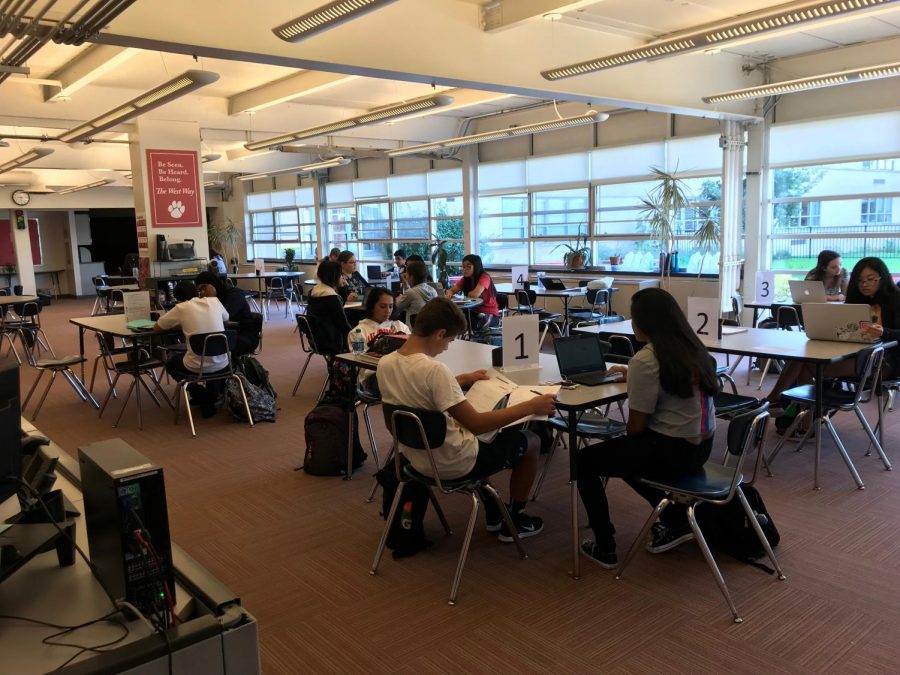 Whether you need help in Math, English, Science, or just about any subject, the Literacy Center is there to help.
Located on the first floor, the Literacy Center's main purpose is to provide all students with a comfortable environment to seek academic help any time of any school day.
"The purpose of the lit center is to help peers in need on any subject, any time, any school day. We also wanted to create an environment where everyone is comfortable coming in," Literacy Center assistant Tamar Boghossian said.
Upon entering the Literacy Center, students are able to seek help in classes from one of the many talented student tutors. If they need further assistance, they can receive help from a teacher.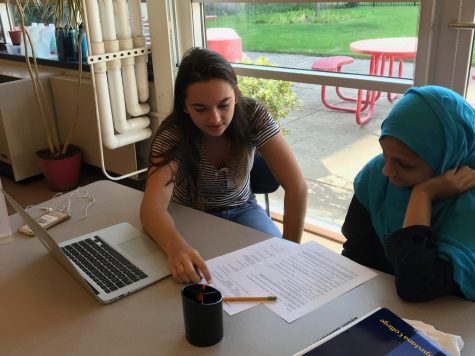 "We have tutors here for all subjects. We also have a math and English teacher in here to assist," Boghossian said.
The Literacy Center can also accommodate students taking more advanced classes.
"I think whether you take an advanced class or not, you can still try to help [students who come in], or direct them to a teacher or someone who can properly help them," Literacy Center tutor and junior Hannah Kim said.
Students may also find it extremely useful to receive help from a tutor that has taken the same course they need help with or had the same teacher.
"A lot of the time, tutors have taken the course a student may need help in, so they know the teacher's bias or what to expect," tutor and senior Maha Syed said.
The Literacy Center is open five days a week, 7:20 AM to 4:10 PM on Mondays through Thursdays, and 7:20 AM to 3:23 PM on Fridays. Students are always encouraged to drop by during their free periods.
"We'll take anyone during their lunch or study halls," Boghossian said. "Without students coming in to get help, we wouldn't be here. We're here for them. They are our number one priority."
Besides the opportunity the Lit Center provides for students to excel academically, tutors also benefit, by playing important roles and gaining important experience.
"My experience has been helpful. It's cool being able to see and get to know underclassmen that come into the Literacy Center because we were like them before; coming in to get help," Syed said.
Tutoring in the Literacy Center is a rewarding opportunity, and can also help add to college applications.
"It's a valuable opportunity. You get to help your peers, and it looks good on college applications," Kim said.
The Literacy Center is located in room 1161. It's open every day during all periods, and also before and after school.