This Week in World News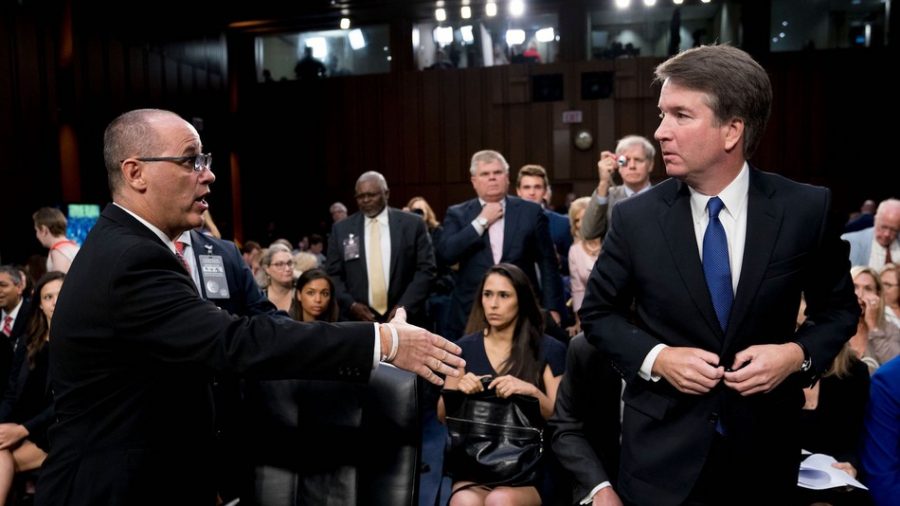 This week, plenty of of pressing issues and new developments have transpired in the international arena.
On Wednesday, the New York Times published an opinion piece anonymously authored by a senior official of the Trump administration. The report details the author and like-minded colleagues' efforts to prevent the president from acting upon maligned intentions.
The Trump associate claimed the president "engages in repetitive rants," and that his impulsiveness manifests in "reckless decisions that have to be walked back." The piece comes in stark contrast to previous public statements made by the administration, which haven't afforded this level of disclosure through journalism.
Supreme Court confirmation hearings for Judge Brett M. Kavanaugh are under way and will continue throughout what is expected to be a lengthy and arduous process. Throughout both days, Kavanaugh attempted to portray himself as a candid, neutral judge despite partisan antipathy among members of the Senate Judiciary Committee.
Kavanaugh kept his responses to Democrats' questioning vague, saying he would abide by the Supreme Court's "precedent on precedent" in regards to Roe v. Wade and related cases. He also declined to answer multiple questions, including whether a president should be required to respond to a subpoena and if presidents should be able to self-pardon.
Senate Democrats were vitriolic in regards to a document reduction process which has made only a fraction of the information about Kavanaugh's time in the White House Counsel's Office under President Bush available to the committee. Even less of the information is public.
Protests have been rampant during the hearing, with mostly women participating. Capitol Police are reporting that 70 people have been arrested so far in what has been the most contentious Supreme Court confirmation process in recent memory.
"I personally don't want him to get confirmed," senior Dylan Chikko said about the nominee. "His views on women's reproductive rights, healthcare, voting rights, and executive power seem to all fall in line with Trump's, which I think would put a lot of people's lives in jeopardy."
Junior Brian Pryzby shares that sentiment, saying he finds the judge's lack of support for abortion rights for unaccompanied minors in custody "disgusting."
"Though he does have the experience to deserve his spot on the Supreme Court, the extreme partisanship of [his] past rulings won't help [the Court's] growing reputation of being a very conservative, partisan branch of the government, which, in my opinion, is only hurting our country," Pryzby said.
Ayanna Presley has made history in Massachusetts, beating a 10-term incumbent in her primary and poised to become the state's first African-American woman Congressional representative. Presley is part of a recent wave of primary victories by women and people of color across the country, which most prominently includes Stacy Abrams (Democratic candidate for Georgia governor) and Ben Jealous (Democratic candidate for Maryland governor).
Tropical Storm Gordon made landfall barely west of the Alabama-Missisippi border at 10:15 pm Tuesday night. The National Hurricane Center reported that the storm exhibited sustained winds of over 70 miles per hour, 4 miles per hour below the threshold for a storm to be classified as a Category One hurricane. Gordon is expected to cause significant flooding in Missisippi and Arkansas as it treks over land, as well as in Florida, Illinois and Iowa.
British law enforcement has charged two men who it says were sent by Russian officials to pursue a nerve agent attack against a former Kremlin spy. So far, they've been charged with attempted murder as the case serves to exacerbate tensions between Russia and its Western counterparts.
On Wednesday in Kabul, Afghanistan, a suicide bomber detonated during a wrestling match. As medical workers were arriving, a larger explosion occurred, leaving at least 20 people dead and potentially over 70 injured. The Islamic State claimed responsibility for the attacks, continuing the group's pattern of targeted bombings against civilians in the Afghan capital.