Week One College Football Recap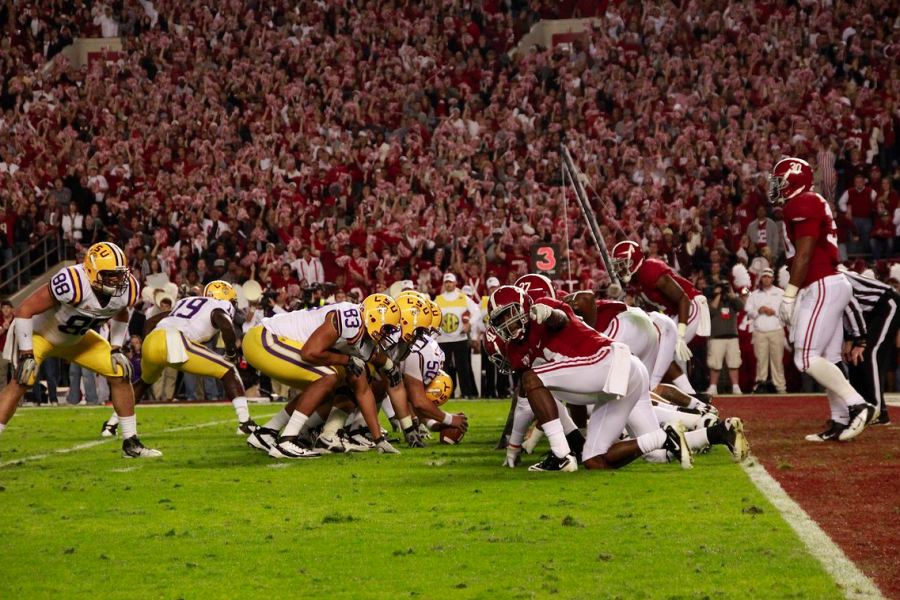 College football has been off to an incredible start and millions of fans have tuned in to watch. From fan reactions to hilarious signs to incredible plays on the field, college football is a favorite season among the fans.
This past week, ESPN released the top five NCAA teams, and, of course, Nick Saban's Alabama Roll Tide come in a number one, with Clemson in a close second. Georgia, Ohio State, and Wisconsin followed Clemson for the next spots. Saban hopes to keep up the form and performance of the team to lead him to his seventh national title.
"Nick Saban is known for turning promising prospects into future superstars, and with his experience and the team's talent at his disposal, he is a favorite to win the National Title once again," sophomore Aldin Perazic said.
The world-renowned coach has been known to train excellent teams year after year, even after their superstars leave for the NFL. Alabama is currently struggling with the issue of who will start at quarterback this year with junior Jalen Hurts and sophomore Tua Tagovailoa competing for the starting spot, but still, he and his Alabama Roll Tide are favorites to win. In their first game, Saban split the time between the quarterbacks and put Hurts at the starting position; however, after halftime, Tagovailoa was put in. They both put on a fantastic show, making it a terribly hard decision.
"I think [Nick Saban] should continue what he did in the first game. If they are both too good to bench the other, then he should stay splitting the time between the two quarterbacks," sophomore Chris Skaria said.
With favorites being selected for college football's most prestigious team award, there are already prospects to win the notorious Heisman Trophy. The favorites for the award are Will Grier from West Virginia, Bryce Love from Stanford, and Shea Patterson from Michigan.
West college football fans have already chosen their favorites to win the Heisman, including sophomore Philip Shemroske, who's thinking Love is taking the trophy home.
"Watching Bryce Love play is like watching a tank, he is insane and he should win the Heisman just because he can't be taken down. When he gets the ball, it's like an automatic first down," Shemroske said.