Hungry Like the Wolf: 5 Quick and Easy Recipes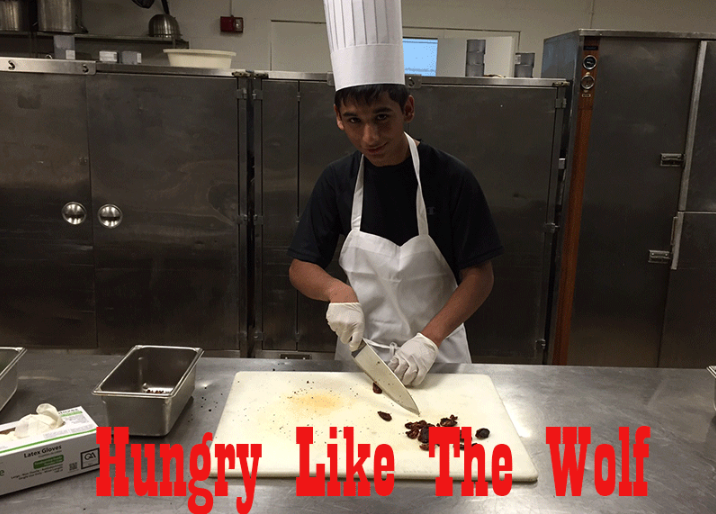 Are you short on time or cooking skills? If so, these recipes are perfect for you.
Not only can they all be made within 15-30 minutes, but they are just as delicious as they are simple.  They could also be used for some pretty amazing party appetizers or a snack for friends.
The guacamole just requires a few cuts including dicing and mincing. Dicing a vegetable is just cutting it up into cubes and mincing is a sloppy cut where you basically chop something up really fine. Once you have all your ingredients cut in a bowl all you have to do is mash them and you have guacamole. Don't forget your chips!
Guacamole:
1/4 small onion (finely chopped)
2 Tbsp cilantro (finely chopped)
1 Jalapeno (seeded and finely chopped)
1/2 tsp salt
2 ripe avocados (pitted and peeled)
1 Roma tomato (diced)
1 Tbsp lime juice
1 clove garlic (minced)
Chop all vegetables, set aside
Peel and core avocados and place in a bowl. Smash until smooth and combine with other vegetables.
Mix in the lemon juice and season with salt, serve with tortilla chips
A strawberry milkshake has to be the easiest recipe on this list. Just throw your strawberries, milk, and ice cream in a blender and pulse. That's it. And if throwing something in a blender seems too complicated for whatever reason then I don't know what to tell you.
Strawberry Milkshake:
1 cup vanilla ice cream
1/2 cup milk
1/4 pound or 1 cup sliced strawberries
Remove stems/leaves from strawberries and slice in halves. Add everything to a blender and blend until smooth. Serve with whipped cream or more strawberries.
For potato wedges, all you have to do is cut a potato into 8 wedges, season, and bake. I recommend it with ketchup.
Potato Wedges:
2 russet potatoes
1 teaspoon paprika
1 teaspoon garlic powder
1/2 teaspoon salt
1/4 teaspoon pepper
1 tablespoon olive oil
Preheat oven to 425 degrees F and line a baking sheet with foil
Cut your potato into eights and toss into a bowl with remaining ingredients
Bake for 20-25 minutes or until fork tender
Although the loaded part in 'Loaded Nachos' may seem intimidating, it really just means multiple toppings. In this case, top some tortilla chips with shredded chicken, tomatoes, cheese, sour cream, or whatever you want! The hard part is waiting 10 minutes for the nachos to come out of the oven but how else would we melt that cheese.
Loaded Chicken Nachos:
2 shredded and cooked chicken breast
1 cup taco sauce
1 large bag of tortilla chips
1 can of olives
2 diced tomatoes
2 cups shredded cheddar cheese
Sour cream
Preheat oven to 350 degrees F and grease a large cast iron skillet
Combine shredded chicken with taco sauce, set aside
Lay out half of your chips in the skillet and top with half of the chicken, olives, tomatoes, and cheese. Repeat and create a second layer with shredded cheese on top
Bake in preheated oven for 10 minutes until cheese is melted. Serve with sour cream.
And lastly, we have tomato soup. Now, this isn't some three-star Michelin bistro soup, it's just a simple comfort soup you could dip your grilled cheese in or drink as is. And the best part? Its all in one pot so it's an easy cleanup.
Tomato Soup
1 tablespoon olive oil
1 onion, diced
3 cups vegetable broth
1 14.5 oz can diced fire roasted tomatoes
1/4 cup grated parmesan
1/4 cup heavy cream
salt and red pepper flakes
In a stockpot over medium heat, add olive oil and onion. Saute until onions are soft.
Add vegetable broth and tomatoes to pan and bring to a boil. Using a hand blender, pulse the soup until it is smooth. If you want your soup chunky skip this step.
Stir in the heavy cream and Parmesan. Simmer for 10 minutes. Season with salt or chili flakes for heat.
Preparing a meal for yourself on a hungry stomach shouldn't be so difficult because of a busy schedule or a lack in cooking skills, that's why you should try these easy to prepare meals and treat yourself within 30, or less, minutes.