2018 NHL Season Preview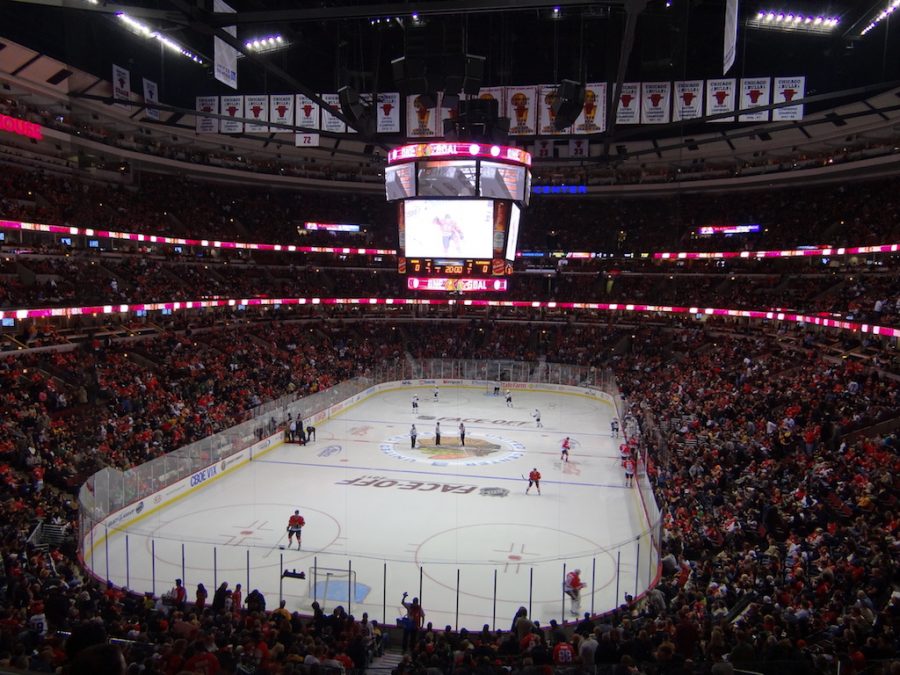 One of the most exciting days in sports entertainment is only a few weeks away. The NHL regular season is set to start on Wed. October 3, 2018, between the Edmonton Oilers and the San Jose Sharks with the first puck drop at 10:00 a.m. ET.  Whether you're a fan or not, it should be interesting to see how the local Chicago Blackhawks will rebound this year after a fairly disappointing season. The fans here at West are anxious to see how they will turn out but nonetheless are excited about the upcoming season.
"I'm very interested in seeing the turnout obviously of our Chicago Blackhawks this year after not making the playoffs in what seemed like forever. Other than that, I'm also prepared to see how former all-star players like Connor McDavid perform this year and keep their high rankings," junior Kevin Eslick said.
"Well I'm really just looking forward to seeing how the Hawks bounce back after last year's horrific season and to see if the Las Vegas Golden Knights are still a [powerhouse] team in the league," senior Austin Kessem said.
Even though it's still months away, everyone is ready for what could be the most exciting time in the sporting world, the NHL playoffs.
"I think the most exciting thing about the NHL is the postseason. I think it's the most exciting thing to watch in sports and I'm really excited to see how it turns out this year," Eslick said.
Others watch the sport because either they play it themselves or it's just something they've done since they were little for entertainment.
"I like watching it because I play myself and watching the professionals play and learning from the way they read and react to plays in high-pressure situations is something I use to help my game," Kessem said.
"My grandma used to take me to games all the time when I was little and since then I've been so fascinated with the sport. Some of my friends play too and it's just an easy game to understand with a dull moment never happening in any game," sophomore Brooke Calamba said.
If you're a fan of the game or not, this year's NHL season is set to be a good one so be sure to catch some games and support your team whenever you can.
Even though that's still a few weeks away, you can ease your hockey craving by tuning in to the NHL preseason games that start this Sat. September 15, 2018, at 2:30 A.M. There is a little twist to this game however, it's being played in the middle of the night because it will be played over in China. The two lucky teams that will be facing off are the Boston Bruins and the Calgary Flames.