West Outperforms the Nation in AP; Some Still Opt Out of Tests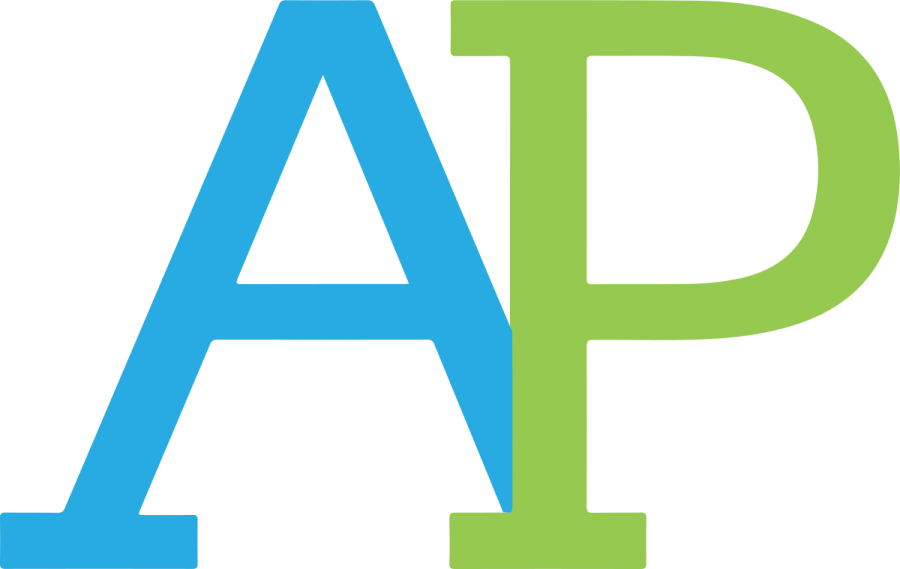 According to a presentation led at the September 11 board meeting, the number of students in D219 enrolled in Advanced Placement (AP) classes is increasing significantly, some students are choosing to opt out of taking the AP exams.
AP courses help students prepare for the AP tests given by the College Board every May. These courses are designed to be college-level and many colleges grant college credit for a passing grade (3,4,5). The College Board recently posted the national score distribution for each exam, and provided data for D219. Approximately 37% of D219 students took an AP exam in the spring of 2018, which is a 23% increase from the 2011-12 school year. In addition, 85% of Niles West students taking AP exams received a 3 or higher.
"This has been something that has been worked on for a long time. One of the things we are also finding is that not just for college credit but it provides an opportunity for students to engage in a very rigorous curriculum," Assistant Superintendent for Curriculum and Instruction Sandra Arreguin said.
However, despite all these accomplishments regarding AP courses and exams, many students who do take AP courses do not take the corresponding test. This could be for a multitude of reasons, ranging from financial hardship to content difficulty.
'You will notice that there has been a steady increase in student enrollment for AP Courses. This may or may not mean that they are sitting for the exam," Arreguin said. "Students are taking more and more AP courses so they balance what are the courses [they] want to take the exam for or ones that [they] don't want to take the exam for. At the end of the day, they have to look at the whole picture of what is going to [be] the most cost-effective for them. This is just a guess, but students also look at this as an assessment and score that goes to the university or college."
The district does offer relief for students who demonstrate financial hardship. D219 will pay the test fees for any student that is on free or reduced lunch.
Principal Jason Ness shared his perspective on why a student may choose to opt out of an exam.
"A lot of times students tell you that there is no carrot– colleges are not offering any college credit," Ness said.
Private schools, such as Loyola and DePaul, will only grant credit to scores of 5, sometimes 4s, and rarely 3s, even though all are passing scores in the eyes of College Board. However, the Illinois Board of Higher Education created an act in 2015 that mandates all Illinois public universities give credit to students earning a 3 or higher on AP exams. Thus, students attending schools such as Illinois State or the University of Illinois may see more return on their AP investment than those attending private entities.
Senior Alyssa Sarilarp shared her reasoning on why she did not take the AP Physics 1 Exam last year, despite taking the course.
"A lot of people have gotten 2s and 3s on the exam so I didn't think it was worth $92 for an exam that I would probably get that score in and wouldn't count for college," Sarilarp said. "I also was taking the GAW [AP Language] and APUSH [AP US History] and Calc AB [AP Calculus AB]."
While Sarilarp feels that people often fail the AP Physics 1 exam, which has a notoriously low national passing rate of 39.7%, in reality, West students fare much better at a whopping 65%. Also, 975 exams of the 1,203 that West students took received scores of 3s or higher, creating an 81% passing rate: 287 5s; 354 4s; 334 3s. These statistics are well above the national averages, showing that West seems to adequately prepare students for these exams through the courses.
Despite these high numbers, students tend to focus more on taking an AP course for the boosted grade weight, being indifferent about the exam. Taking an AP level course in District 219 will result in a 5.0 grade for an A, 4.0 for a B, etc.
"I choose to take AP classes because it looks good on college applications because of the weighting," one student, who chose to remain anonymous, said. "While I would be more motivated to hear about all these good scores that West gets, all I seem to hear was 'last year's average was a 3 or 2', which makes me reevaluate taking the test. Why would I spend almost 100 dollars for something that will probably be of no use to me? West should let current students know the actual stats behind each test, versus us asking students from years before us."