Luke Chapman: Taking the Pitch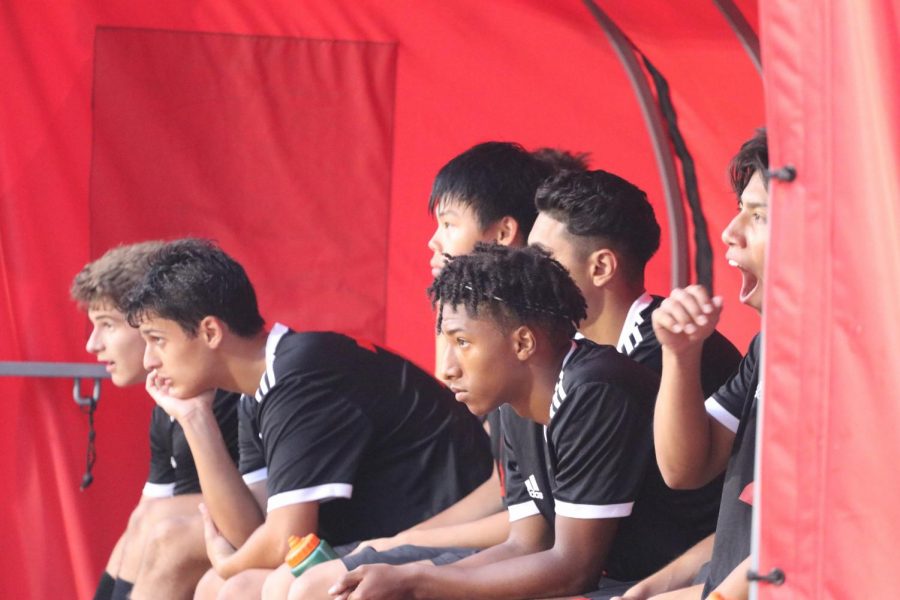 Here come the wolves running onto the pitch, led by senior Luke Chapman. They line up at midfield, patiently waiting to hear the blow of the whistle. As the ring echoes the stadium, the boys are full steam ahead on offense, anticipating the first goal to set up their victory. For Chapman, this is a piece of life that he embraces and takes by storm.
When Chapman was entering his high school career, soccer was the first thing on his mind. Playing for the varsity team and grinding for success were expectations that he didn't take lightly.
"I started playing soccer in 2005 when I was about four-years-old. It was just something that I happened to start on my own. Linked to my Haitian background, my family is extremely related to soccer, which is the reason I continue to play and I haven't stopped playing it since. It's beautiful. The art, the skills required, and the endless grind just keep getting better," Chapman said.
After being pulled up to varsity, Chapman immediately got along with his team members. From their first practice to big conference games, their chemistry and brotherhood never flounder. Current teammate senior Adrian Essa boasts about how grateful he is to experience high school soccer with a teammate like Chapman.
"Playing with Luke is so helpful because he's quick and can get past defenders easily. He is a really supportive teammate and when we need him, he's successful in the way he can turn the game around," Essa said. "Luke is just a great guy to be around and I'm really glad I got to play alongside him for West.
Alongside Essa, boys and girls varsity assistant coach Vasilios Papaioannou is in agreement that Chapman's work ethic and impact throughout the soccer program are profound.
"Coaching Luke is great. He is receptive to suggestions the staff has, gives a great effort in both practices and games, and is a very respectful kid," Papaioannou said. "Someone who is fortunate to really get to know Luke will know that they will have a genuine friend. He is a great example when playing and shows how to give 100% effort for as long as you are out there."
Playing competitive soccer and aspiring to be great, Chapman has high hopes for his soccer career in the nearby future.
"The future is not something I had liked to look into as a kid because you were always asked what profession you'd like to go into when you're older. But as of right now, I still don't really have a clue. I think I've found my passion and want to continue to play this sport to the highest level possible which would be professional," Chapman said.
Whether it's playing soccer at his local park or shooting a penalty against our rivalry sport, Chapman is grateful for every time he steps foot on the field. With his motivation, discipline, and focus, there is no finish line. Be sure to pay attention to Chapman in the upcoming years as we expect greatness to be born.