6 Of The Biggest Names In Hip-Hop Right Now: How Much Longer Do They Have In The Spotlight?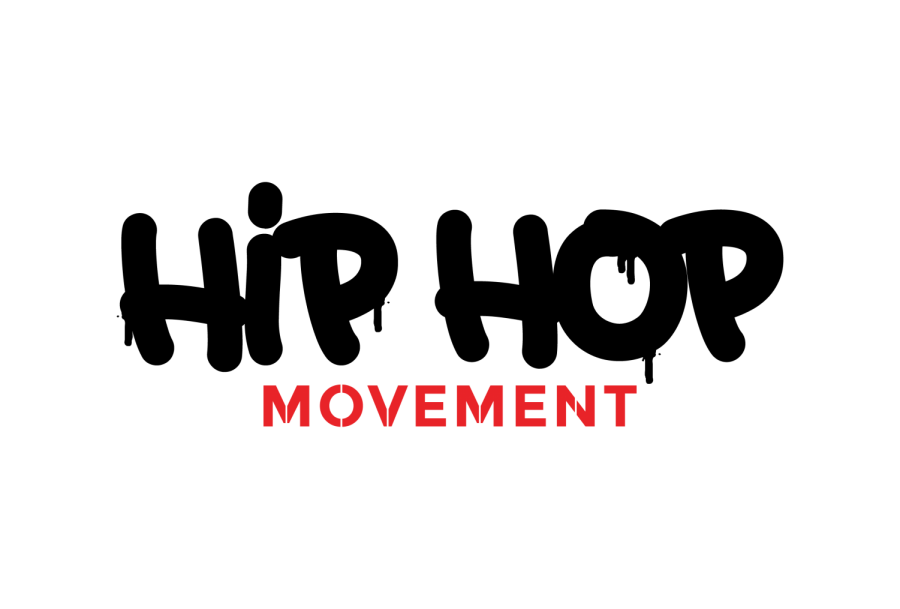 In a world where trends come and go faster than ever before, this truth is applicable to the music industry most prominently. With artists here today and gone tomorrow, it can be difficult to know who's going to stay relevant. So if you're wondering how much longer the media's eyes are going to be centered around some of your favorite, or least favorite, artists today, you've come to the right place.
#1. Migos
Debut: 2008
Latest Project: Culture II (2018)
First Hit: "Versace" ft. Drake (2013)
Billboard 100 Peak Position: 99
Biggest Hit: "Bad and Boujee" ft. Lil Uzi Vert (2016)
Billboard 100 Peak Position: 1
Overview:
The group Migos came bursting through the hip hop scene in 2013, when already famed hip-hop artist Drake spit a verse on their song "Versace." Following the popularity of this remix, many other rappers tried their versions of "Versace" verses, though none ever came close to the popularity of Drake's. Since then, Migos members Quavo, Offset, and Takeoff have certainly made their own mark on the hip-hop scene.
After popularizing the now world renown dance the "DAB" with the help of NFL quarterback Cam Newton towards the end of 2015, the Migos continued to drop projects and music that kept them reputable.
However, it was their 2017 album Culture and their chart-topping single "Bad and Boujee" with Lil Uzi Vert that really caused a huge incline in their career success. The Migos' distinct flows and voices that seem to turn any beat into a hit song diversifies them from the rest of the hip-hop community.
Unfortunately, this may also cause them a slight problem. Since their debut in 2008, the Migos generally sound the same, with their songs just being a lot catchier now. The Migos' flow, however catchy, will eventually fall off. With the amount of time these guys have been around, that time is likely to come soon. Just like all trends, it looks like the Migos' signature triplet flow is bound to fall off in the near future. Get ready to say, "Adios, Migos!"
Conclusion: Just A Phase
#2. Drake
Debut: 2006
Latest Project: "Scorpion" (2018)
First Hit: "Best I Ever Had" (2009)
Billboard 100 Peak Position: 2
Biggest Hit: "One Dance" ft. WizKid and Kyla (2016)
Billboard 100 Peak Position: 1
Overview:
Toronto native Aubrey Drake Graham was first introduced to the world as high school basketball star Jimmy Brooks in the early 2000's on the teen drama "Degrassi." Though the show got a pretty good amount of recognition, Drake decided to head in another direction for his future. He dropped out of the show in 2007, and Jimmy Brooks subsequently graduated from high school.
Drake then went on to release a series of mixtapes before releasing his first single, "Best I Ever Had" which peaked at number 2 on the Billboard Hot 100. He then went on to drop his debut studio album Thank Me Later with hit songs such as "Over", "Find Your Love", "Miss Me", and "Fancy." It was in 2011 when his second studio album Take Care dropped when Drake's signature "sad boy" style became a worldwide phenomenon, part of this due to his romantic relationship with fellow celebrity Rihanna. But his career didn't stop here.
Drake's style continued to evolve, and nothing proved this more than his 2012 album Nothing Was The Same. Drake's original lyrical style, flow, and the manipulation of voice over a mix of soft melodies (much like his previous projects) mixed with bass-busting beats forced the world to look at him as more than just another romantic pop star. No, Drake was now officially a recognized rap star.
He continued to follow this trend of dropping new projects with an original spin on his theme, delivery, and production, which has earned him an ever-increasing following. Now, Drake is the number one most popular artist on Spotify following the summer release of his most recent album Scorpion. It seems like Drizzy is going to remain perched on his throne over the hip-hop and R&B community for a good while longer.
Conclusion: Here To Stay
#3. Cardi B
Debut: 2016
Latest Project: Invasion of Privacy (2018)
First Hit: "Bodak Yellow" (2017)
Billboard 100 Peak Position: 1
Biggest Hit: "I Like It" ft. Bad Bunny and J Balvin (2018)
Billboard 100 Peak Position: 1
Overview:
Bursting into the spotlight as just another social media personality and reality star, no one would have ever guessed Cardi B would have made such a tremendous mark on the hip-hop game. However, once she released her single, "Bodak Yellow," an original homage to fellow rapper Kodak Black's artistry, the whole world couldn't help but jam out to this anthem constantly for the remainder of 2017 and well into 2018.
Following this hit, Cardi released her debut album Invasion of Privacy featuring tracks such as "Best Life," "I Like It," and "Bartier Cardi." This album topped the Billboard 200 and received universal acclaim from critics. So, with such a successful career history under her belt thus far, Cardi must be here for the long run, right?
Unfortunately, this will most likely not be the case, for two reasons. For one, when an artist debuts and gains recognition so quickly in what the media labels as an "overnight success," experience shows that that artist will most likely fall off just as quickly as they came up. But the bigger reason for Cardi's potential falling off is that of the unfortunate female subgenre of hip-hop. Though male and female rappers are becoming more and more unified, audiences still perceive them as residents of two completely different playing fields.
This puts Cardi up to conflict with her wildly successful female rapper competitor Nicki Minaj. With the amount of time Nicki has dwelled in the spotlight and the consistency of her fame status, it is not likely that Cardi B will be much of a contender for the rap queen crown for much longer.
Conclusion: Just A Phase
#4. Lil Pump
Debut: 2016
Latest Project: Lil Pump (2017)
First Hit: "D Rose" (2017)
Billboard 100 Peak Position: Uncharted
Biggest Hit: "Gucci Gang" (2017)
Billboard 100 Peak Position: 3
Overview:
Had Gazzy Garcia, otherwise known as "Lil Pump," came into the rap scene even a year earlier, he probably wouldn't have even made a dent in the industry. However, it appears that Pump's artistry was unveiled in the just the right place at just the right time.
The hip-hop game has slowly been falling into the grasp of the "mumble rappers" since Future started the trend. This style of rapping focuses more on an individual artist's flow and voice rather than the actual lyrics, leaving most listeners unsure of what their favorite artists are even saying. This has in turn grown the popularity of artists intentionally flowing with less than spectacular lyricism, and this is where Mr. Pump surfaced.
Lil Pump first emerged in the spotlight with the release of his single "D Rose," which almost immediately blew up upon its SoundCloud debut. Afterwards, Pump was on fire with hit tracks and dropped a debut album filled with them. These tracks weaved around speaker-blowing bass-lines and controversial lyricism lacking originality and creativity surely helped Pump stand out from the rest.
But what really diversifies Pump from the rest of the hip-hop community is the social media stunts he's continued to pull. The public views him as an individual lacking intelligence due to drug abuse, and for now, they love it. However, just like all social media celebrities, Pump is sure to be here today and gone tomorrow, especially with his lack of diversity within his music. So let's make the most of the time we have to see Pump in the spotlight, and join in a harmonious "ESKETIT!"
Conclusion: Just A Phase
#5. Post Malone
Debut: 2015
Latest Project: Beerbongs & Bentleys (2018)
First Hit: "White Iverson" (2015)
Billboard 100 Peak Position: 14
Biggest Hit: "Rockstar" ft. 21 Savage (2016)
Billboard 100 Peak Position: 1
Overview: 
Post Malone has taken this modern trend of individualistic society by the reigns. This rapper and singer has successfully merged two genres of music that the world never would have expected could ever have anything to do with each other: hip-hop and country. Though this wasn't at first the direction Post was going with his music when he dropped his first hit "White Iverson," he has definitely diverged into his own style of music.
Whether or not Post can even be considered a hip-hop artist is controversial, but for the sake of this article, he will be referred to as such. His combination of a spectacularly-defined Tenor pitch over smooth country-inspired beats and insanely catchy hooks has set him apart from any other singing rapper in the industry. With each project Post drops earning more public recognition than the last, it is not expected that the White Iverson is going to be benched any time soon.
Conclusion: Here To Stay
#6. Kendrick Lamar
Debut: 2010
Latest Project: Black Panther The Album Music From And Inspired By ft. The Weeknd and SZA
First Hit: "Swimming Pools (Drank)" (2012)
Billboard 100 Peak Position: 17
Biggest Hit: "HUMBLE." (2017)
Billboard 100 Peak Position: 1
Overview:
King Kendrick is one of two hip-hop veterans on this list, but unlike Drake, he was in the "come-up" phase in his career until very recently. He appeared on the scene back in 2011 with his release of his debut album "Section 80," in which he discussed growing up in poverty with a lyrical density rooted in the origins of hip-hop.
Kendrick is one of the only hip-hop artists still keeping the spirit of classic hip-hop alive in the game today, with his own unique spin on it. In 2015, Kendrick's third studio album "To Pimp A Butterfly" won the Grammy for rap album of the year, and rightfully so. Kendrick's blend of expert lyricism detailing his mental struggles while growing up in Compton, California with jazz-infused instrumentals was like nothing the hip-hop industry has ever heard before.
Kendrick Lamar is continuing to release projects with new sounds and versatile flows on a close to annual basis. Kendrick's fourth studio album "DAMN." included his first and only Billboard chart-topper, "HUMBLE." which is a perfect blend of modern hip-hop styles and Kendrick's classic approach.
Kendrick's most recent project was jointed with fellow artists The Weeknd and SZA  and was the musical sound track for Marvel's critically acclaimed motion picture, "Black Panther." With Kendrick continually evolving his own rap style mixed with the roots of hip-hop and modern artistry, he may stick around longer than any other artist on this list.
Conclusion: Here To Stay
The genre of hip-hop is continuously evolving and growing in its population of artists almost exponentially, with new ones making it big almost weekly. With these artists drifting in and out of fame, new spots are always being opened for the next big voice to emerge. So, who will the next one be?