West Reacts to Hurricane Michael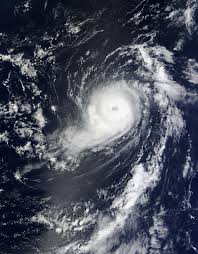 In the midst of hurricane season, the U.S. was hit with a devastating storm. This time, Hurricane Michael is paying the U.S. an unwanted visit. It originated in the southwestern Caribbean Sea on Oct. 2, intensified on Oct. 7 on the western tip of Cuba, approached the Gulf of Mexico on Oct. 9, and finally hit the U.S. starting off in the Florida Panhandle. The storm carried a wind speed of 155 mph and ended up as a Category Four hurricane.
The hurricane carried over into the Iberian Peninsula on Oct. 15 prior to vanishing the next day. Overall, there were 41 fatalities due to the storm. 26 took place in the US and the other 15 occurred in Central America. 200,000 people were left without power in Cuba. The worst damage of all appeared on Mexico Beach and Panama City in the Florida Panhandle.
The storm has blown up within the news. Junior Jacey Trufin was aware of the storm and is upset by how much damage it has done.
"I just find it so sad how many of these storms we get per year and how many lives they take away," Trufin said. "Its just gotten to a point where it's so constant and I'm so grateful to be living where I am but I also feel terrible for the homes and lives that have been lost."
Storms are natural disasters. It's just extremely unfortunate that we don't really have the ability to prevent them, but raising awareness is always an option that helps. Junior Haris Mackic wants to take a positive outlook on this negative situation and find a way to bounce back.
"If I [were] in the shoes of a person living around there, I'd feel that we'd need to support each other right now more than ever and understand that everything will get better over time. The rest of the country should unite and donate food and clothing for the people who have lost their homes and all their other belongings," Mackic said.
Unfortunately, not everyone always has time to catch up with the news and current events because life can get pretty hectic at times. Freshman Daniel Matthew had no idea the hurricane hit. Once he heard about it, he took a few minutes out of his day to educate himself on the situation.
"We have to do anything we can to help. We need to continue to be there for the families that are going through a difficult time at the moment," Matthew said. "It honestly makes me so sad to know how many lives are going to be changed forever. This makes me incredibly thankful for everything I have and it has made me understand that everything is temporary. I hope that the people who have been affected by the storm will get through this tough time."
Support and awareness are the most we can do for people in need of shelter, food, clothing, and even just comfort. Being aware of what's happening around us and taking action can mean a lot and help. If you want to take a stand and help people in need from this storm, donations can be made to American Red Cross.