2018 Girls Varsity Gymnastics Preview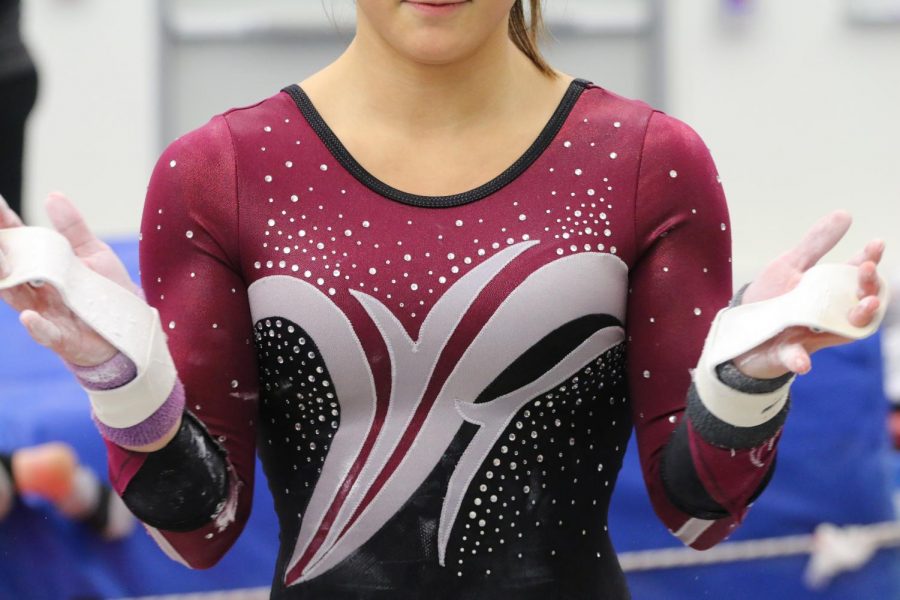 With fall sports coming to an end, winter sports are beginning to kick off, including Girls Gymnastics. The team was fortunate to have no girls graduate last year, so this year the team will be able to continue its development with minimal setbacks– in fact, the season seems to be promising.
"We have a really great group this year, and we are very lucky to have a very strong all-around team, but we are really strong on bars. We can have only five girls on varsity, and we have seven girls who are really strong on bars." varsity coach Susan Arcus said.
The bars are only one of four events in the sport. With unparalleled strength in only one area of the sport, the team is going to have to make up the rest some way. These other areas that may need work seem to be filled by the work, determination, and perseverance of the team. With the talent they already have, along with this mindset, senior Jasmine Dirks believes that they can go far into the season.
"I believe with that with the perseverance of this team, and the work ethic of our girls, we can go far into the season," Dirks said.
In arguably one of the most challenging conferences in all of the state, with three state-level teams within our conference, this doesn't seem to strike fear into the girls. The girls seem to all have a lot of fun with each other and connect well, making great friendships while also pushing themselves to become better at what they do. Junior Katie Trail is excited for what the season holds, and getting to their goals not only as a team but also as an individual.
"I'm excited to see where this season will take me physically and mentally seeing what I will be able t accomplish and take on this season that I didn't quite do last season," Trail said.
The girls' first home meet is in the Gymnastics Gym Thurs. Nov. 29, at 5:30 p.m.