2018-19 Boys Swimming Preview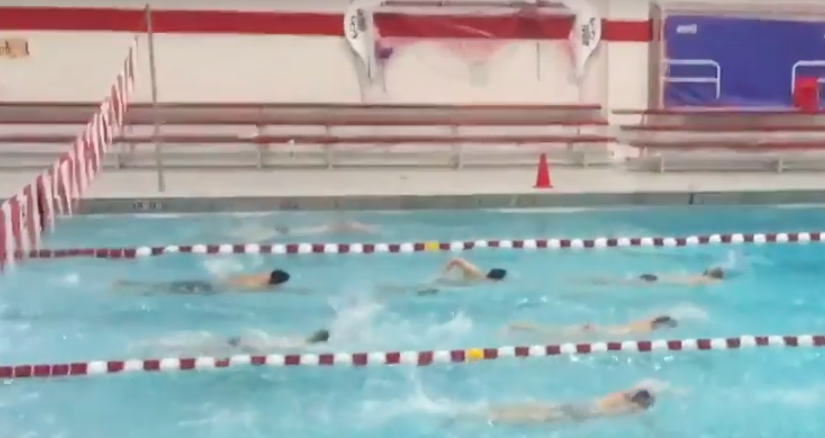 Pavle Vuksanovic and Aila Durakovic
As the autumn months fall away, and winter comes rolling in, swim season comes with it. The boys swimming team has been hard at work for the whole offseason, spanning from the very first day of school, all the way to now, only a few days before the start of the season. The boys are excited to get in the pool and swim, having put all their hard work in the offseason to use.
Junior Jake Cachilla is looking forward to the season.
"Swim season means I use a lot of time to see and grind with the guys I've known for the majority of my life from club swimming, and this season is no different," said Cachilla.
With practice twice a day, every day, in such a grueling sport, the relationship between teammates has got to be very positive in order for the season to be fun and for the team to do well. With very strong upperclassmen, some have goals this year to make state for their specific events.
"I'm going to work just as hard and not miss state like the previous years. I was capable but mentally I wasn't and got too nervous. [I want to] make it to state, which I know I can, and then possibly make finals," junior Gabriel Andra said.
With the former seniors who left, there was a large hole for the new captains to fill. The former seniors really did help lead the team, and this year that void needs to be filled.
"Having both classes gone now, it's going to be very interesting to see how we lead this team and continue to work for the season. We are looking to push our way higher in the CSL and hopefully have a few of us go to state," said Cachilla.
Varsity head coach, Dan Vanderjeugdt, has hopes of a successful season.
"In sectionals, we strive to be in the top five, which is something we can attain this year, and of course, the final outcome is to get as many people to the state meet as possible," said Vanderjeugdt.