Honoring Veterans at West and Nationwide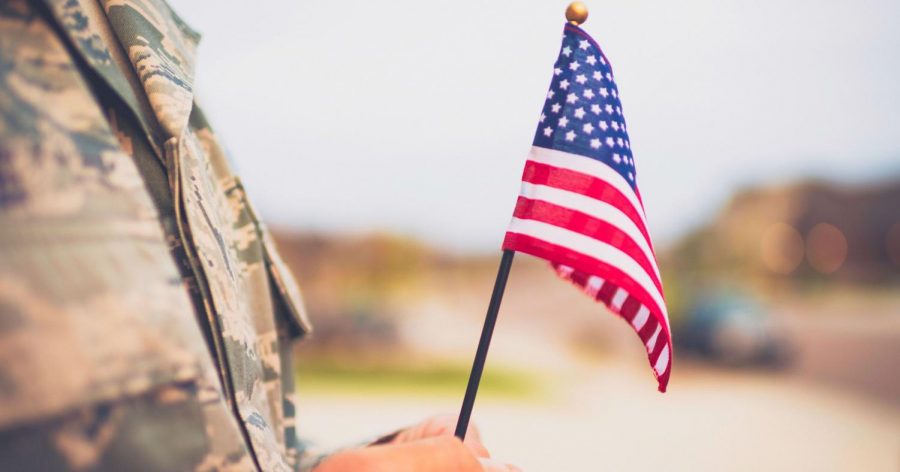 By Sarah Waters, Staff Writer & Copy Editor
November 13, 2018
Veterans Day is a time to humbly set aside daily distractions and focus on those to whom deserve an unimaginable gratitude — members of our military. At Niles West and across the country, the holiday was commemorated with poise and solemn remembrance.
President Donald Trump did not attend Arlington Cemetery on Monday, as is customary for sitting presidents to do. He made no public appearances to acknowledge the day's purpose. Over the weekend, during a visit to France, he skipped out on a visit to an American cemetery while commemorating the one-hundredth anniversary of the end of World War I. During a speech, he complained about the rain while he was supposed to be honoring veterans. While other world leaders were walking in solidarity along the Champs-Élysées, Trump opted for a motorcade and refused to participate in the march to the Arc de Triomphe.
In contrast, many at Niles West still believe in the value in honoring veterans. It's an important value held in society and is especially relevant to many who have loved ones who have served.
"Veterans Day is a day where we honor all those who have selflessly fought for our country. I think people nowadays take their freedom for granted, and through the deaths of countless men and women, who have sacrificed their lives to fight for our liberties, we can at least pay tribute to them by displaying American flags throughout the nation or even attending ceremonies to honor their memory," junior Agata Soltys said.
Many at Niles West hold a deference and respect for our veterans.
"It's important to recognize sacrifices that our veterans have made to secure our freedom as a country," junior Brian Pryzby said.
Across the country, Veterans Day ceremonies took many forms and highlighted the need to continue forms of remembrance. One ceremony in Jacksonville, NC paid close attention to the fact that many veterans don't often have the opportunity to gain access to necessary mental health care. Modes of commemoration like these have the potential to positively impact young people, veterans, and their families for years to come.