Xander Guerrero: Water Boy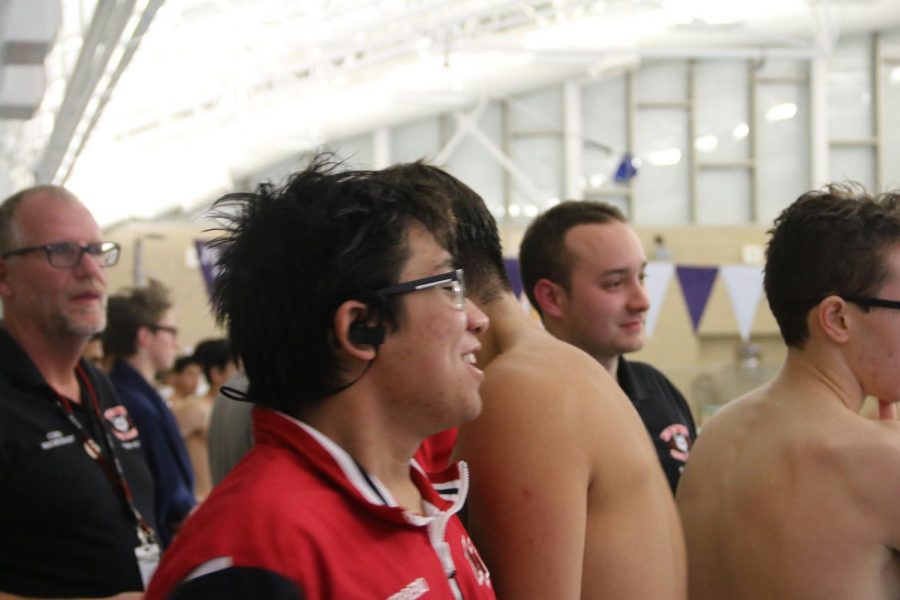 Niles West is a school which strives to contain elements to suit the interests of every student. Gym rats have our state-of-the-art weight room, future scientists have our numerous chemistry labs, writers have our newspaper (the one you are currently reading), etc. Senior Xander Guerrero is a different type of student, though. He has found his personal habitat underwater.
Guerrero has made his way up the ranks since his debut in the pool his freshman year. He is now currently a top swimmer for Niles West, and some may consider him THE top.
"Xander is possibly the hardest worker I've ever met when it comes to swimming," senior and teammate Jack Shimabukuro said. "He has been swimming year-round for years, and never skips practices. He is a natural leader, showing the rest of the team how to push themselves by example. His work ethic is a true inspiration to the team."
"I started to swim for West as a freshman because I had swam competitively for a while and I knew some of the team members beforehand, from club swimming," Guerrero said.
However, swimming has definitely become more than just a simple high school clique for him.
"Swimming with Xander has been quite an experience," teammate, senior Stefan Tranescu said. "He has risen to become the source of the majority of the underclassmen's inspiration, just by witnessing Xander dusting anyone he competes with."
Outside of the pool, Guerrero is no fish out of water. He likes to spend his time hanging out with friends and "dominating" his Fantasy Football League. In the future, he does not foresee himself continuing swim participation. His dream is to become an optometrist.
Xander Guerrero is quite an enigma here at Niles West, serving as a poster boy for what this school really stands for. The uprising of a measly freshman swimmer to CSL dominator has been quite an interesting journey to watch, and more importantly, with Guerrero's influence, the swim team has slowly grown to become more of a swim family. The Niles West pool is a place where no student is forgotten, and instead, minnows are transformed into Great White Sharks.