Top 8 Must Watch Romantic Comedies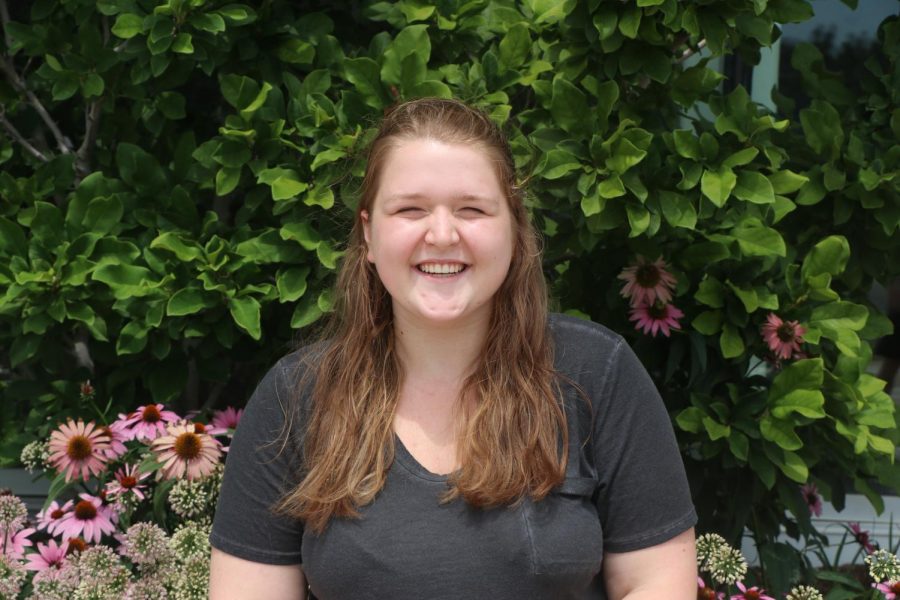 As finals are slowly creeping up on us and procrastination is inevitable, you might find yourself searching through Netflix or Hulu attempting to find a movie to take your mind off of all the homework and studying you have to do. To help you in that search, here's a list of some romantic comedies that deserve a watch (or rewatch)! Warning: Some spoilers are included, so read at your own risk.
1.) The Proposal (2009) Rating: PG-13
When Sandra Bullock and Ryan Reynolds are the stars of a movie, you already know it is going to be worth a watch. In this film, Bullock plays Margaret Tate, a Canadian whose US Visa expired and Reynolds plays Andrew Paxton, her assistant. Paxton is miserable working under Tate, and Tate is desperate to stay in the US so they think of a proposal. The plan is that Paxton, who is a US citizen, will marry Tate so she can stay in the US, as long as Tate promotes Paxton and goes with him to Alaska to get his own family off of his back. As they pretend to be engaged, they are forced to deal with numerous awkward situations, which only leads them closer to each other. Make sure to watch the credits for a hilarious scene that ties together the whole movie.
2.) Crazy Rich Asians (2018) Rating: PG-13
In addition to breaking records, this film also broke my heart. When Rachel Chu, played by Constance Wu, is asked by her boyfriend Nick Young, played by Henry Golding, to go back home to his native country of Singapore for his best friend's wedding she gladly agrees to go, excited to meet his family and getting a chance to see her old college roommate Goh Peik Lin, played hilariously by Awkwafina. Upon arriving, Chu learns that her boyfriend and his entire family are not just rich, they're crazy rich, being one of the largest developers in Singapore. With this wealth, comes popularity and drama that Chu is forced to deal with, or else she risks losing her boyfriend, who is perfect, besides the fact that he's so rich (which is a good problem to have). As Chu deals with a rude mother-in-law, jealous bachelorettes, and this new world she was thrown in to, the future of her relationship with Young is tested.
3.) Sixteen Candles (1984) Rating: PG
It wouldn't be a complete rom-com list without a John Hughes film on it, and Sixteen Candles does it best.  When Samantha, played by Molly Ringwald, wakes up on her 16th birthday excited for all the attention she is expecting to receive, she realizes that everyone, even her family has forgotten it is her birthday. Her entire family is all too preoccupied with her sister's wedding which is the day after Samantha's birthday. On top of this, Samantha has everything horrible happen at school that could possibly happen and has to keep dealing with Ted, played by Anthony Michael Hall, a nerd who won't stop pining for her as she herself pines after the school hottie, Jake, played by Michael Schoeffling. As Samantha's birthday passes, and her sister's wedding is taking place Samantha finds out that Jake not only knows of her but has a thing for her too. This leads to not only her ditching her sister's wedding reception, but also her finally getting to celebrate her birthday in a way she had never imagined.
4.) The Holiday (2006) Rating: PG-13
Although the film Love Actually is typically thought of as THE holiday romance movie, I'm here to say that The Holiday has it beat. Iris Simpkins, played by Kate Winslet, can't get over Jasper, a co-worker who is engaged and starts to question her life while Amanda Woods, played by Cameron Diaz, find out her boyfriend has been cheating on her with his secretary. Both women decide they need a break from their reality, and stumble across a home switch website. They end up choosing each other, and Simpkins flies to Los Angeles, California while Woods flies to Surrey, England. During this home switch, both women experience a whole new lifestyle. Simpkins gets to experience the fancy, rich neighborhood where Woods lives and meets Arthur Abbott, played by Eli Wallach, who she later finds out is a retired famous screenwriter. The two strike up a friendship and mutually help each other.
Simpkins also meets Miles, played by Jack Black, who helps her forget and move on from Jasper. Meanwhile, Woods is surprised when Graham Simpkins, played by Jude Law, comes inside the home she was staying in, as he was unaware of the home switch. The two become close, but Woods sees his phone and sees two girls keep texting him. Naturally, she thinks the worst of him and ends their relationship. These girls end up being his daughters and the relationship is quickly reconciled. The women are then stuck trying to figure out how to work out these long-distance relationships that they have started.
5.) I Give It A Year (2013) Rating: R
Most people like to be optimistic when it comes to guessing how long a marriage will last, but when Nat, played by Rose Byrne, and Josh, played by Rafe Spall, who are complete opposites end up getting married, everybody is shocked and convinced that the marriage will only last a year. A couple months in, both Nat and Josh find their soulmates…they just happen to be other people. Josh falls back in love with his ex-girlfriend and current best friend Chloe, played by Anna Faris. Nat is swept off of her feet after meeting her client Guy, played by Simon Baker. As both Nat and Josh decide it's better to work on their marriage, they set up Guy and Chloe who end up hitting it off. As time goes on, Nat and Josh are miserable in their marriage but are trying their best to make it to their one year anniversary. What makes this movie worth the watch is the fact that the audience ends up rooting for the main couple to break up, which is not a common theme within rom-coms.
6.) Some Like It Hot (1959) Rating: PG
One of the most underrated and funniest films of all time. While playing music in a club that gets busted for selling alcohol illegally, musicians Joe, played by Tony Curtis, and Jerry, played by Jack Lemmon, run out of the club without getting caught, but now the boys are broke and in trouble. They try to make some money off of a dog race, but that plan fails and they end up with even less money than they started with. After going to their talent agents and trying to find a music job, they hear that a band is in need of a sax and a bass player, but, when they try to get in on the job, they find out the band is a strictly all-women band. Their agent, however, needs a replacement for that night, so he says they can fill in for the one night. Gladly, they accept.
As they are on their way to the car, they experience a mob murder, and they make it out alive; however, now they are on the mob's hit list. They arrive at the train station and convince the band that they are women, and Joe becomes Josephine and Jerry becomes Daphne. They officially join the band in order to make money and support themselves. Within the band, they meet Sugar Kane, played by Marilyn Monroe, with whom they are both instantly attracted to.  Sugar Kane pairs up with Joe, while "Daphne" finds herself with a millionaire, Osgood Fielding III, played by Joe E. Brown. The film focuses on the men keeping their identities a secret, especially when the mobster who tried to kill them shows up. The same secrecy goes for their relationships.
7.) How to Lose A Guy In 10 Days (2003) Rating: PG-13
A classic rom-com about two gorgeous people who just happen to both be successful, fit, and smart, but are single. Both Andie Anderson, played by Kate Hudson, and Benjamin Barry, played by Matthew McConaughey, try hard at work. Barry who works in marketing is trying to land a large account, but the only things holding him back is that he has a reputation of being a player while the account requires a feminine touch. He makes a bet that, for any girl that is picked, he can make her fall in love with him. Anderson is picked, but at the same time, she has been assigned to write an article about how to lose a guy in 10 days.  The two end up dating and throughout the ten days, as Anderson tries to drive Barry away, he fights even harder to stay. They end up bonding, and actually falling for each other. The problem is, what happens to the article? To the account? To the relationship when the truth comes out?
8.) The Notebook (2004) Rating: PG-13
When discussing rom-coms, Nicholas Sparks is bound to come up. Numerous of his books have been adapted into films: A Walk To Remember, Dear John, The Last Song, etc. But, The Notebook is the one that stood the test of time; a must watch rom-com list simply wouldn't be complete without it. It's a classic. The film tells the love story of Allie Hamilton, played brilliantly by Rachel McAdams, and Noah Calhoun, played by Ryan Gosling. One day, Calhoun spots McAdams and pursues her, and, after some begging, she agrees to go out with him. They start dating and are inseparable, with Calhoun even promising to fix up an old abandoned house just for her. However, Hamilton's parents aren't pleased with this as they are rich and in high society while Calhoun is extremely poor and they look down at him. Hamilton's parents end up sending her to college far away in New York, and Calhoun enlists in World War 2, causing the two to break up.
During the war, Hamilton becomes a nurse and falls in love with a patient, Lon Hammon, played by James Marsden, who is wealthy, handsome, and kind, and they become engaged.  One day, years later Calhoun spots Hammon and Hamilton together. He decides that if he finally fixes up that house, he will win back Hamilton. Hamilton learns of this construction and visits Calhoun. After the visit, Calhoun is confused about her feelings and emotions for both her fiancee and her ex-boyfriend. She ends up choosing Calhoun. They grow old together, but it turns out Allie has dementia. The notebook that this movie is named after is the notebook Calhoun reads to Hamilton that tells their love story in order to "bring her back to him".
If you are interested in watching any of these films, at the time of publication, Sixteen Candles, I Give It A Year, and How To Lose A Guy In 10 Days are all available on Netflix. The Proposal and The Holiday are available on the STARZ Add-on, and Some Like It Hot, and I Give It A Year are available on Hulu Live.