The 15 Best Albums of 2018
2018 has been an undoubtedly great year for music across the board. Amazing music has been produced in almost every genre, from hip hop to pop music to rock. In the following list, I'll be counting down my favorite albums from the year.
15. Brockhampton, Iridescence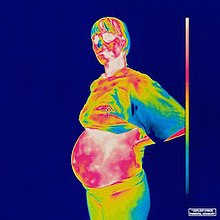 With the departure of Ameer Vann earlier this year due to allegations of sexual misconduct and the addition of Bearface, the band definitely seems as if they are still trying to regroup, with some members a bit overshadowed by others. Despite not being their best effort, the band still manages to put out some high-quality hip-hop bangers and some more emotional tracks. (Hip-hop)
14. Street Sects, The Kicking Mule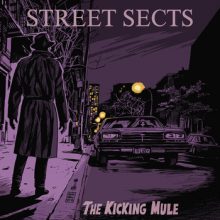 On The Kicking Mule, Street Sects essentially establish themselves as the next Nine Inch Nails of sorts.  Featuring more industrial rock instrumentation, the band embraces their melodic side, creating some utterly horrifying- yet somehow easy on the ears- songs. (Industrial)
13. Kanye West, Ye 
It's been a rough year for Kanye. Most infamously, he stated that 400 years of slavery was "a choice." However, on Ye, Kanye opens up and addresses his misgivings. It's a fantastic look into one music's most enigmatic stars, and the album manages to pack a lot into its under 24 minute time-span. (Hip-hop)
12. Noname, Room 25 
Chicago native Noname's debut album is stunning, with it's complex lyricism and sophisticated, jazz induced beats. She's definitely someone to keep your eye on, and if this album is any indication, she has a bright future ahead of her.  (Jazz rap)
11. MGMT, Little Dark Age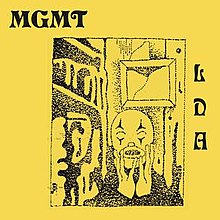 Often, bands try too hard to make relevant social criticisms. On Little Dark Age, MGMT managed to tread the fine line of not being too heavy-handed and not too vague, especially on the track "TSLAMP." All around, the album is chock full of infectious synth-pop bops. (Synth-pop)
10. Death Grips, Year of the Snitch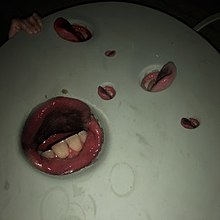 With Year of the Snitch, Death Grips continue to push the envelope of experimentation and eclectic influences, fusing their abrasive hip-hop with different forms of rock music. Also, what other band has the gall to sample themselves in a song? (Experimental hip-hop)
9. Rolo Tomassi, Time Will Die and Love Will Bury It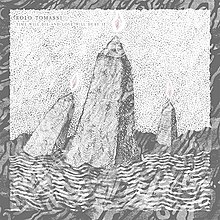 The best way to describe Time Will Die and Love Will Bury It is "beautifully chaotic." From the gorgeous vocals and instrumentation on "Aftermath" to the chaotic "Alma Mater," the album is a roller coaster ride of emotions worth a listen.  (Mathcore, experimental rock)
8. Birds in Row, We Already Lost the World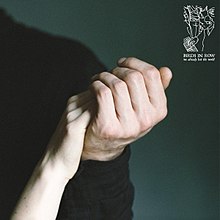 Released by the venerable hardcore label Deathwish Records, the album is a masterful combination of both the more melodic side and heavy side of hardcore. At times, it's a pure hardcore assault, but the band also manages to show a more raw, emotional side on the album. (Post-Hardcore, Melodic Hardcore)
7. Clarence Clarity, THINK: PEACE
Clarence Clarity's newest album, THINK: PEACE, is much easier to digest than his last album No Now. His compelling blend of pop, electronic, and R&B, coupled with his maximalist production provides for a thrilling listening experience. (Electronic, Pop)
6. Daughters, You Won't Get What You Want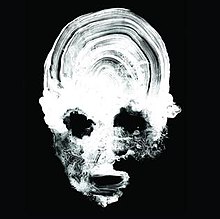 Despite coming back from a 10 year hiatus, Daughters managed to release quite possibly the most truly frightening album of 2018. From the long, twisting "Satan in the Wait," the bluesy, dark "Less Sex," and the absolutely terrifying closing track "Guest House," this album isn't for the faint of heart. (Noise rock)
5. Ghost, Prequelle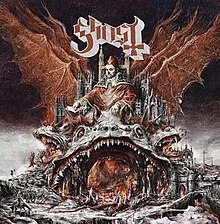 Admittedly, this album took a few listens to grow on me. 2016's Meliora is one of my personal favorite albums, and the shifts towards a more pop-oriented style here on Prequelle threw me off originally. Nevertheless, the album definitely grew on me. If you take for it's worth- fun and rather campy- it's extremely satisfying.  (Hard rock, heavy metal)
4. Denzel Curry, Ta13oo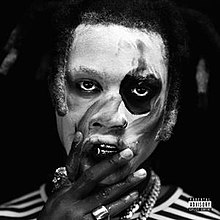 Denzel is finally getting the recognition he deserves with his latest effort Ta13oo. Comprised of three sections, Light, Gray, and Dark, the album gets increasingly dark and twisted in it's sounds and lyricism. From the poignant opener "Taboo" to the moody trap banger "Clout Cobain" to the high-octane "Vengeance," the album has a lot to offer. (Hip-hop)
3. JPEGMAFIA, Veteran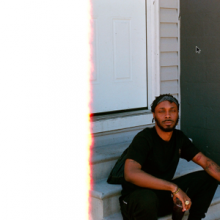 JPEGMAFIA isn't afraid of confrontation, as he'll tell you on the track "Baby I'm Bleeding." Peggy doesn't bother with beating around the bush in his lyrics, with his extremely sardonic humor coming through in spades. Additionally, the production is truly off the wall. The aforementioned track, "Baby I'm Bleeding," features him sampling ASMR videos. Yes, it's weird. But he somehow manages to make it work.    (Experimental hip-hop)
2. Father John Misty, God's Favorite Customer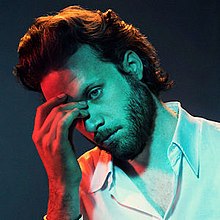 I found last year's effort Pure Comedy to be a bit overblown and grandiose. This time around, on God's Favorite Customer, Tillman goes for a more typical singer-songwriter effort. With a bit more stripped back instrumentation, and less of a focus on heavy-handed social criticism and focusing on topics such as touring life and maturing. It's the perfect album to sit back, relax, and just enjoy for it's wonderfully arranged songs and fantastic performance. (Soft rock, folk rock)
1. Idles, Joy as an Act of Resistance.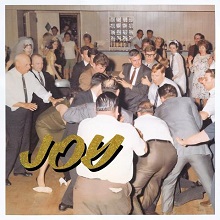 Rounding off the top of the list is Idles' Joy as an Act of Resistance. With all that's going on in the world, and especially their home country of the United Kingdom, the album's message of defeating hate and promoting unity is more necessary than ever. For a more in-depth look, check out a review I wrote of the album earlier this year. (Punk rock)
To get a sample of the music listed, here's a playlist of the best tracks from each album.