Balling with a Bear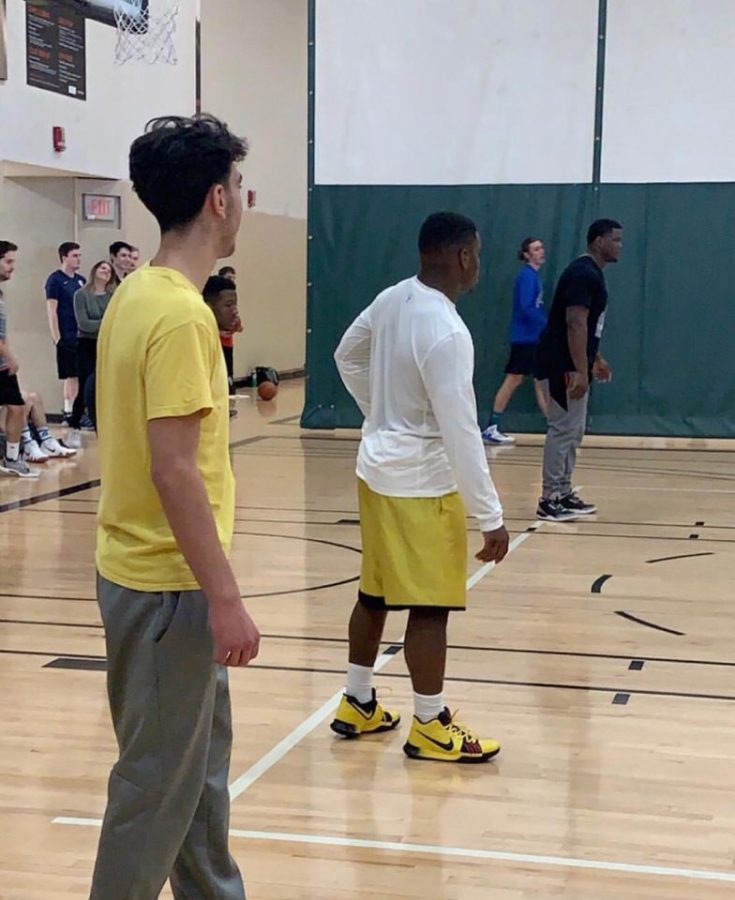 Most kids dream of getting to meet a famous athlete, let alone getting to play basketball against one. Junior Zaia Merza experienced his first glimpse of fame after a video of him crossing up Chicago Bear's running back Tarik Cohen was posted on Bleacher Report's Twitter and Instagram accounts.
Merza was overwhelmed when he saw his video featured on Bleacher Report. The next day at school he was amazed by the constant attention he was receiving.
"I was very happy, and honestly just in shock, I couldn't believe what happened," Merza said.  "I guess everyone found out somehow because everyone kept bringing it up in school."
Junior Nathan Mihulet was the one who captured the play and later shared it with millions. He vividly remembers everything that happened and knows that this is something he will never forget.
"We waited two hours just to run one full court game with him, and it was finally our turn and Zaia told me to record him," Mihulet said. "Then everything happened so quick, an iso was called so Tarik and Zaia went one on one. Tarik started to do all these moves, then Zaia blocked him and juked him."
Mihulet was shocked when Bleacher Report replied to his submission and asked to use his video, he thought it was a dream.
"I was excited even when Bleacher Report looked at my direct message, and when they responded asking me to use the video I submitted, I almost fainted," Mihulet said.
Friend and junior Maaz Syed was pumped that Merza got his time to shine.
"I was so happy that Zaia got that much attention, he's been putting in the work and grinding almost every day at the gym," Syed said. "For his video being posted on big sites such as Bleacher Report, shows how his hard work paid off."
Merza's video was also featured on ESPN this past Friday.