Winter X Games are X-citing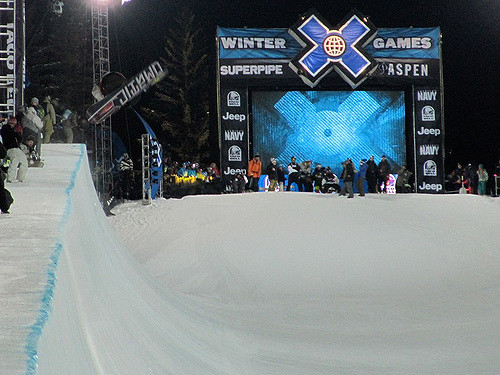 This year's Winter X Games, starting on January 24 and ending January 27, will host the worlds most talented athletes, specifically athletes that specialize in action-oriented sports. From moments of pure amazement to moments of nail-biting fear, the Winter X Games have it all. The event also offers athletes and audience members a live performance from Lil Wayne, Louis the Child, The Chainsmokers, and Kygo.
The excitement for the games has reached its all-time high, as the events are just about to kick off. Some of that pre-game hype has reached West, and it got some students buzzing.
"I watch the Winter X Games every year, and each year it only gets better and better," junior Jacey Trufin said. "The thrill you get from watching someone fly 80 feet in the air, do three flips, and land perfectly straight, is unbelievable."
Trufin isn't the only one excited for the upcoming Winter X Games. Snowboarding enthusiast and junior Samir Ozaki waited the whole year for this event, and can't wait for the games to begin.
"I've been into snowboarding since a little kid. It's always been something that I enjoyed doing with friends and family," Ozaki said. "I actually started watching the Winter X Games not too long ago. I was never really introduced to it, I found out about it by myself and kind of developed a passion for it."
Snowboarder and sophomore William Thannert recommends watching the Winter X Games and believes that the popularity of the event should be higher.
"Not many people watch the Winter X Games and know how much skill and focus goes into what you are doing," Thannert said. "People should give the Winter X Games a chance and actually watch it for once. The event is action-packed, eye-catching, and captivating."
Some students are also hyped to watch the live musical performances.
"To be honest, the best part of the games this year is all of the artists that are going to be there," Ozaki said. "Lil Wayne is my personal favorite, and I can't wait to see him perform, he's going to make the games this year way more lit then ever."
If you are not doing anything this week, sit back, relax, and live-stream the X-Games on YouTube.