Fidlar Return With Mixed Bag "Almost Free"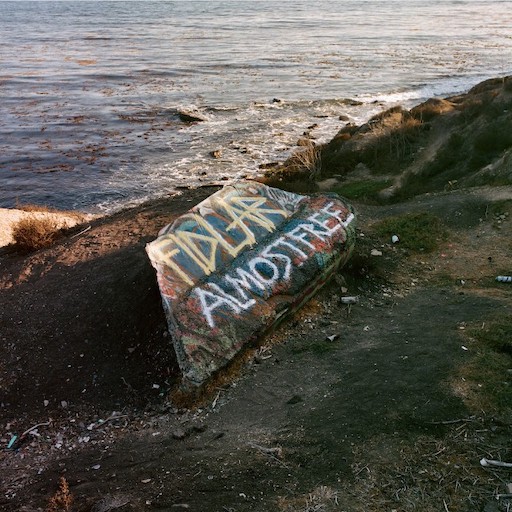 Los Angeles, California indie punk band Fidlar recently released their third studio album, titled Almost Free. This album features more diverse musical influences and stronger lyricism from the band, but does suffer a bit from experimentation gone wrong.
The album starts off with the abrasive "Get Off My Rock," a diatribe against increasing gentrification in the band's native Los Angeles and lead singer Zac Carper's hometown of Hawaii. This is followed by the more laid back track "Can't You See" which includes a piano bit that actually fits the tune nicely. The first half of the album showcases the best Fidlar has to offer, with solid punk rock instrumentation and superior lyricism.
Lyrically, the album hits harder with its message than the band's previous effort. Whereas their last album dealt with hating being sober, on Almost Free the lyrics are often more about Carper actually coming to grips with his issues with alcohol, and his struggle with sobriety. It's a much more mature effort, and is better for it. Key tracks with the more mature lyricism include "By Myself," and the aptly titled "Alcohol."
Towards the back end of the album, however, the quality of the tracks kind of takes a nose dive. The track "Called You Twice," featuring singer K.Flay is a somewhat touching, but mostly unnecessary duet. It's rather out of place. Among other artistic detours is the misplaced acoustic ditty in the middle of the song "Thought. Mouth." There's something to be said of trying to blend genres and incorporate other genres, but doing it tastefully is a whole different thing. And don't even get me started on the track "Scam Likely." Those annoying, flat out irritating horns will haunt me for god knows how long.
Overall, despite a few missteps in the songwriting department, mainly towards the back end of the album, Fidlar still manage to come out with a solid batch of infectious punk tunes, especially taking into consideration the much stronger lyricism from Carper.
Rating: 6/10
Best tracks: Get Off My Rock, Can't You See, Alcohol