Keeping Up With R. Kelly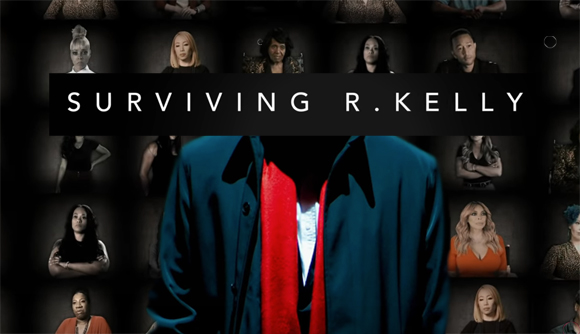 It's been 25 years since R&B singer and Chicago native,
R. Kelly
, had to first answer for sexual abuse allegations. Over two decades of news reports and investigations, new victims and witnesses, new red flags in music lyrics or statements, and new opportunities to exert power over countless women and girls. Somehow, even after the premiere of the devastating docuseries "Surviving R.Kelly" Robert Kelly continues to live his life untouched by the justice system and still loved by loyal fans stuck in the past.
From executive producers
Dream Hampton
and
Tamra Simmons
, the 6-episode-long documentary "Surviving R. Kelly" premiered on Lifetime on Jan. 3, 2019. In the documentary, a timeline of the "Bump N' Grind" singer's fame and troubles is narrated by close friends and family, those who collaborated with him, journalists and experts, and even the victims of his alleged abuse. Although the featured witnesses vary in viewpoint, experience, and relation to Kelly, there is a common pattern in the stories they share: they were hardly kept in secret.
One of the most disturbing instances that were not shy of the public eye was Kelly's leaked sex tape with a girl who is alleged to be 14 (while he was about 34). After editors at the Chicago
Sun-Times
turned the infamous "pee tape" over to the police, Kelly was indicted on multiple child pornography charges but later found not guilty on all counts in 2008. This was not Kelly's only lawsuit, however, as multiple women sued him for sexual abuse the following years. Most of these women who were brainwashed, coerced and abused were underage – some as young as 13 – and it was no secret to those close to Kelly that he "liked them young." This is especially seen in his relationship with the late R&B singer
Aaliyah
, who was 15 when the then 27-year-old married her. Despite often dodging questions about the extent of their relationship – although the album they collaborated on "Age Ain't Nothing a Number" doesn't help – the speculation was heavy, but not enough to take Kelly off his pedestal.
Even after the trial, the tape, the speculation and the allegations, R. Kelly continued to make strides in his career as he released songs like, "Trapped in the Closet," "Down Low (Nobody Has to Know) and "Ignition" – which most of us had on our "Throwback" playlists. Still, although years later, "Surviving R. Kelly" has sparked a conversation on social media as celebrities such as
Lady Gaga, Chance the Rapper
and
John Legend
have spoken out against Kelly and/or expressed regret in either collaborating with him directly or simply ignoring the signs. The #MuteRKelly movement has also gathered momentum following the premiere of the documentary as their efforts have succeeded in instances such as Spotify removing Kelly from their playlists and Sony Music dropping him from the label. The stories are being told, the protests are being heard and the truth is being seen, but yet it simply isn't enough. 
Without a doubt, the progress being made by movements such as #MeToo, #TimesUp, and #MuteRKelly is colossal and cannot be overlooked. Yet, if it's not Harvey Weinstein or R. Kelly, then who is it? There's a reason why such men in power seem untouched no matter how heinous the crime or how public the signs. Unfortunately, our culture often discredits sexual abuse allegations– especially those made by young black women — and instead enables the perpetrators. Still, there's only so much you can turn a blind eye to. Eventually, what is done in the darkness will come to the light.