Breaking News: Principal Ness to Step Down Next Year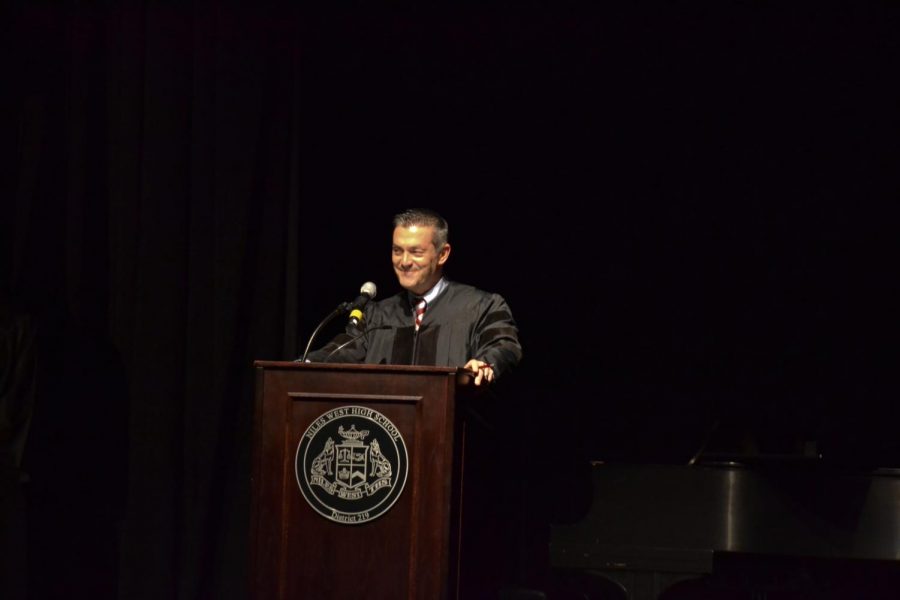 By Lexi Lee, News Editor
January 25, 2019
Citing personal reasons, Principal Dr. Jason Ness announced his resignation as principal and intent to serve as a school psychologist in the district, effective at the end of the 2018-2019 school year. He announced his decision in an email to faculty, staff, students, and families after school on Friday, Jan. 25.
"I have learned so much over this time from our students, their families, and from so many faculty and staff members and administrators. My key priority over this time has been to do everything I can to make Niles West a better place for students to learn every day," Ness wrote.
During his 20 years of employment in District 219, Ness served in various roles, including school psychologist at Niles North, principal at Niles Central, and assistant principal of student services. He has been the principal of Niles West for the last six years.
"Return[ing] to the role of school psychologist in D219 will allow me to continue to serve the students and families of our district," Ness indicated in his email. He also emphasized his focus on all students' education and well-being.
This decision comes on the heels of former Assistant Principal Mark Rigby's resignation and the departure of two teachers, one of whom remains on leave and one of whom resigned. Because the district cannot comment on personnel issues, it remains unclear and unconfirmed as to whether the events are related.
—
This story will continue to be updated.