Brady Captures Sixth Ring in 13-3 Win Against Rams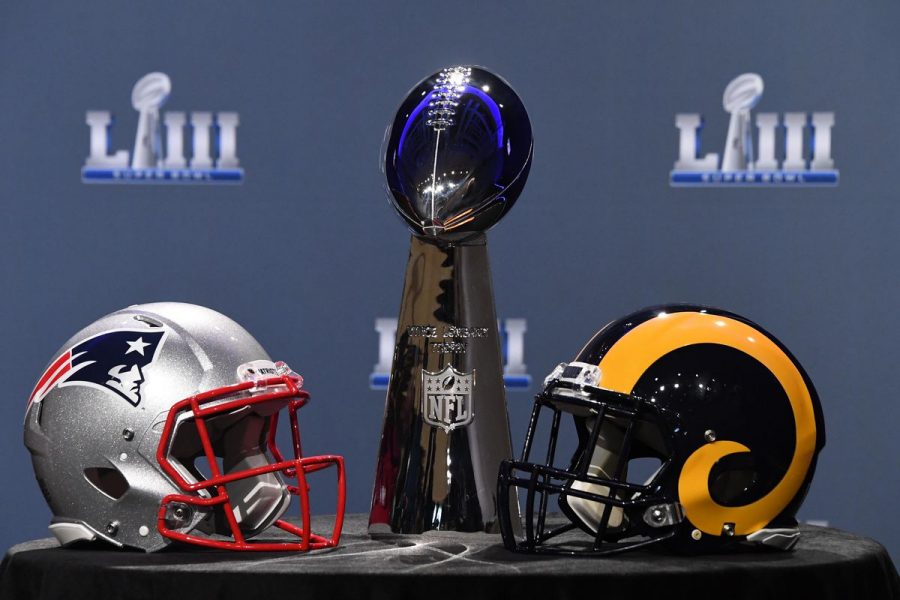 Arguably the biggest day in sports and pretty much a national holiday took place yesterday, Feb. 3, 2019, as the New England Patriots battled against the Los Angeles Rams in the "Big Game." It is the day in America where the most wings are consumed and friends and family spend time together watching the two best teams in football fight it out for the Vince Lombardi trophy.
With probably the greatest quarterback to play football and one of the best head coach's seeking their sixth ring, the Patriots took the lead in the second quarter and held onto it for the entirety of the game, giving them a 13-3 victory. Quarterback Tom Brady and head coach Bill Belichick will go down in history as possibly the greatest duo to ever do it. With all that winning, the haters and supporters alike came out and feel strongly for the two, especially Brady.
"I mean it is six rings. In my eyes, he's the greatest of all time and that's pretty much it, the rings speak for themselves," junior Syed Kabalazeda said.
It definitely wasn't Brady's greatest performance on the field, but it was enough to capture the win. While many are proud and refer him as the GOAT (Greatest of All Time), there is no doubt a big bunch still think there are better.
"He's the greatest quarterback of all time but I'm sick of it, and you know it always seems like there is some fishy business going on around there with him and the rest of him," junior Peter Kougias said.
With just as many people tuning in to the Big Game, there is the same amount of people who either don't watch or simply just don't care anywhere as near as much as other super fans. Junior Lynn Nguyen is one of those people who doesn't care much about the game but still watch for all the other good stuff that comes along with the football game.
"I honestly don't care about "The Big Game," the Patriots always win and I think everyone including myself saw it coming," Nguyen said. "Honestly I was only watching for the commercials and the halftime show."
To some, the halftime show and commercials are the best part as it's entertainment on top of entertainment. Regardless, it is one of the most watched televised events in both the sporting world and the country in general.
At the age of 41, which is old for a football player, Brady believes he isn't done with his career yet. He often is caught saying there is no chance of him calling it quits after this year, looking for more rings in as many years as it takes.