Still No Posting For Ness's Intended Psychologist Position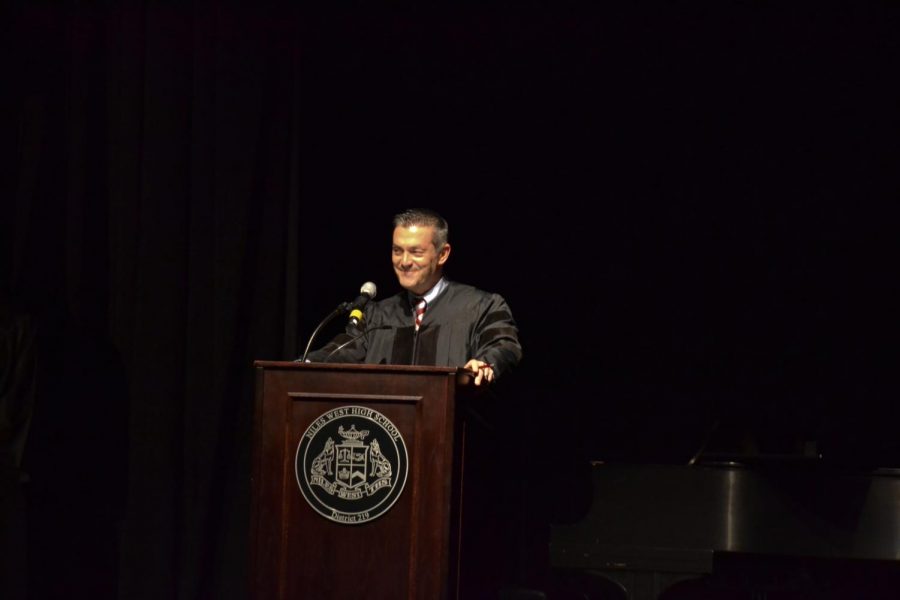 Principal Jason Ness recently announced his plans to resign from his position as principal and return to the role of school psychologist next year. So far, there have not been any board-approved D219 job postings for a school psychologist, whereas a posting for principal was posted Wed. Jan. 30.
However, according to Assistant Superintendent of Human Resources Tom Kim, the district is still in the process of determining the staff needs for next year.
"We'll have a pretty decent picture of how much staff we need by the end of February or March. Who exactly is going where, I don't know [yet.] You try and figure out how much staffing is needed first, then you figure out where the allocations are going to go," Kim said.
Many factors are considered when determining the number of student services positions needed in a given school year.
"Student enrollment is what determines guidance counselors, school psychologists, school social workers. If there's a certain threshold or a certain ratio, we hire based on that," Director of Community Relations Jim Sczcepaniak said.
Kim also clarified that the considerations for a psychologist position are different than those for teacher positions.
"Depends on what the student needs are. So in those student-related services areas, it's not the same as trying to determine how many math teachers there should be. In those areas, it depends on the volume of different student needs and other programming that's going on that will help you determine how many student-related services employees you will need," Kim said.
While normally a board-approved job opening is posted online, there are separate guidelines when it comes to hiring a previously staffed member of the district.
"There is school code that dictates in certain parameters you have to follow a certain process when you're talking about employees that maybe you're looking at rehiring," Kim said. "There's a process we have to follow by law."
Board member and secretary pro tem Linda Lampert weighed in on Ness's announcement.
"This has not come before the board yet so we have not been able to speak about tenure laws or school code enough to understand how all of this works. I have not seen that position posted but I honestly don't know enough about tenure law or school code to be able to [evaluate the situation]," Lampert said. "I really think that six years is a very typical length of time for a principal to serve in that position. I think statistically Niles West has been doing exceedingly well under him. From what I understand that he will be staying with the district which I think says a lot about how well the district is doing."
The district has a special board meeting scheduled for Mon. Feb. 4 at 6 p.m. where the details of this internal hire may be discussed during closed session.