2019 Boys Gymnastics Preview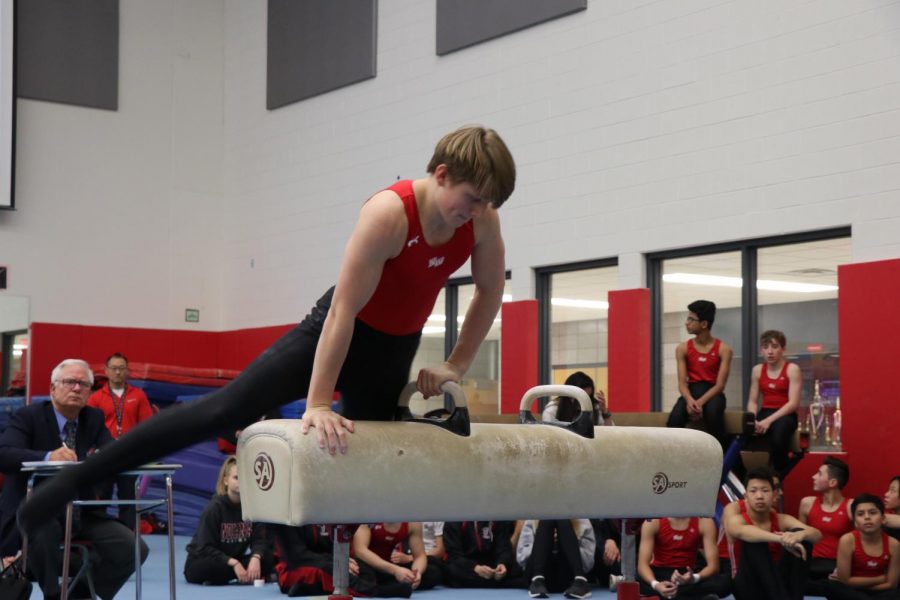 As the school year continues forward, the boy's gymnastics team is prepared to see what the season will bring and work harder than ever before.
Head coach Adrian Batista envisions the season to be the most extraordinary one yet as numerous skilled gymnasts return to the team along with a large group of veteran seniors to capitalize on the greatness they hope to achieve.
"I feel that this team is going to be a lot of fun, I look forward to having a ton of fun with the team while working hard," Batista said. "Every year we have a great group of athletes and I expect this year will continue that tradition."
For many on the team, this will be their final year on gymnastics for West as most of the athletes are seniors. They hope that this year will bring great success and unforgettable memories.
"I feel excited and confident going into this season because I feel our team has a lot of potential this year," gymnast and senior Ricky Zheng said. "Our boys are getting pumped to get back into the gym and work harder than ever knowing this is our last year doing high school gymnastics. I also feel this year is definitely going to be the most fun for me and my team."
Junior gymnast Patrick Greiner also feels that this incoming group will ensure promising results this season.
"The group of boys that we have on this team will make this year very special. They always help push each other to get new skills," Greiner said. "They all have a positive attitude when we're working hard, and it keeps us going. I'm just excited to see what this team has to bring to the table this year."
Last season, they just missed making it to state as a team, placing ninth and being one place away from qualifying. Their main goal this season is to qualify for state as well as winning the conference this year. In order to achieve these goals, they must defeat their top competition.
"There are three very strong teams in the Central Suburban League. These teams are Deerfield, Highland Park, and Glenbrook North. I hope that we can compete and hopefully beat all of these teams in our dual competitions," Batista said. "I also hope to finish in the top three at every invite we have, especially the John Burkel Invite that we host on March ninth here at Niles West. There are always some excellent teams at this meet and I hope we can be one of the better ones."
Come and show your support for the boy's gymnastics team at their first home meet against Elk Grove High School on Tuesday, Feb. 26 at 6:00 P.M.