Horoscopes: Worth the Read?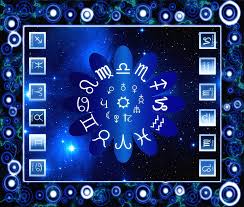 Hang on for a minute...we're trying to find some more stories you might like.
Scrolling through my Snapchat news pages, I can probably count about ten different articles and little games that have to do with horoscopes. Of course, I click on the horoscope click bait driven by my self-indulgence, but are these assumptions about my sign consistent? For those of you who don't know what Horoscopes are, they are basically 12 different constellations of stars, represented by 12 signs. The signs are categorized by the four elements: earth, air, fire, and water. The earth signs are Capricorn, Taurus, and Virgo; air signs are Libra, Aquarius, and Gemini; fire signs are Aries, Leo, and Sagittarius; water signs are Cancer, Scorpio, and Pisces.  There has been some previous controversy revolving around how there should be a thirteenth sign (Ophiuchus), but some prefer the traditional 12 and most don't care at all.
Horoscopes usually cover personality traits, companionship with other signs, and future career predictions. People usually label horoscopes as vague and "can apply to anyone," but I believe that they have some truth to them. As a Scorpio, my best friends are a Pisces, Virgo, and Capricorn — all of which are highly compatible with my sign. Maybe that's coincidental or maybe it's the signs.
When I read my sun sign predictions, they can sometimes be extremely off or right on the dot. If one wants the most accurate reading possible, they should take into account their moon and rising sign, as well as their sun sign. The moon sign and the rising sign is what most people don't really know about but makes your natal chart extremely accurate. While the sun sign represents your personality, the moon sign represents your inner mood and the rising sign reflects how others see you in real life. I wouldn't go as far as to pay for my full chart on some website, but its fun to just read the free snippets of it.
The reason why I think horoscopes are such a big thing is because first of all, as humans, we like to learn about ourselves and a horoscope is essentially all about you. Secondly, the internet is filled with fun quizzes to take like "Which Friends Character Are You Based Off Your Sign?" I mean, I would definitely click on that. Lastly, if someone were to find one thing that seems to ring true, it's easy to run with the idea that everything about your sign and horoscopes, in general, are true.
One shouldn't base life decisions off horoscopes, but they are definitely fun to look at if you've been on your phone for over two hours and have nothing else to look at.