Niles West A Capella Competes at ICHSA
Over the past few weeks, the three A Capella groups at West, including Tonal Eclipse, High Fidelity, and Echo Effect, competed in their respective Midwest ICHSA competitions.
Tonal Eclipse was up first on Sat., Feb. 16 at Vernon Hills High School, while High Fidelity and Echo Effect competed at the same competition this past weekend, Sat., March 2.
"I was a bit scared since Tonal Eclipse was competing alone since High Fidelity and Echo Effect were not with us," senior and Tonal Eclipse Vice President Mia Catalla said. "Despite her initial fear, Catalla ended up winning outstanding choreography for their entire performance. "I still really can't believe that I won that award."
Although Tonal Eclipse placed fourth overall, the group felt as if they had won regardless.
"I love my group so much," junior and Tonal Eclipse President Lynn Nguyen said. "We're each other's support group and we always feel safe around each other."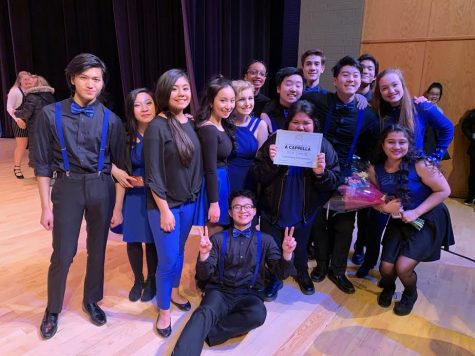 High Fidelity swept their competition. Senior Megan Lu won outstanding choreography, junior Alexis Aponte won outstanding soloist, and the group won first place overall. This victory made Niles West history, as High Fidelity had never placed first prior to this.
"I'm very proud of the girls. There's a stigma around girl groups that say they aren't entertaining," senior and High Fidelity President Leah Nano said. "I love that we accomplished this."
Although the all-boys group, Echo Effect, didn't win any awards due to the tough competition, they still gave an amazing performance.
"The guys are so hardworking and talented that I knew no matter what happened with the scores, we would deliver an exceptional performance," senior and Echo Effect President Kenan Ozer said.
The boys focused on relaxing and having fun before their performance so they weren't stressed out.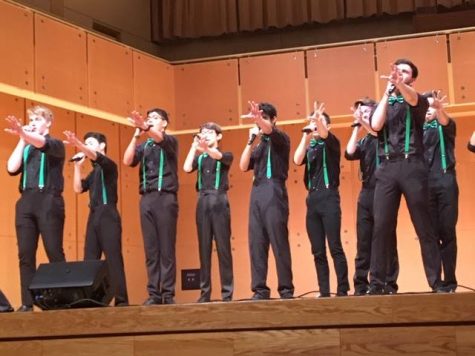 The Niles West A Capella family achieved a lot within the past few weeks at their quarterfinal competitions. Catch High Fidelity at their semifinal competition at 7:00 P.M. on Sat., March 23 at the Pabst Theatre in Milwaukee, Wisconsin.